It has been 16 months since we embarked on a ketogenic lifestyle and I think this is the most successful way of eating by far for me. Sure, there have been instances where we gave in and have a bit of a cheat meal (especially when on vacation), but I always suffer the consequences in the form of eczema flare up and gastrointestinal upset. Lucky Kevin doesn't have that problem. In fact, Kevin's lost so much weight that I've been trying a few things to fatten him up so he's on low carb instead of keto macros. Anyway, today I'd like to share a few tips about meal planning and groceries shopping for this lifestyle.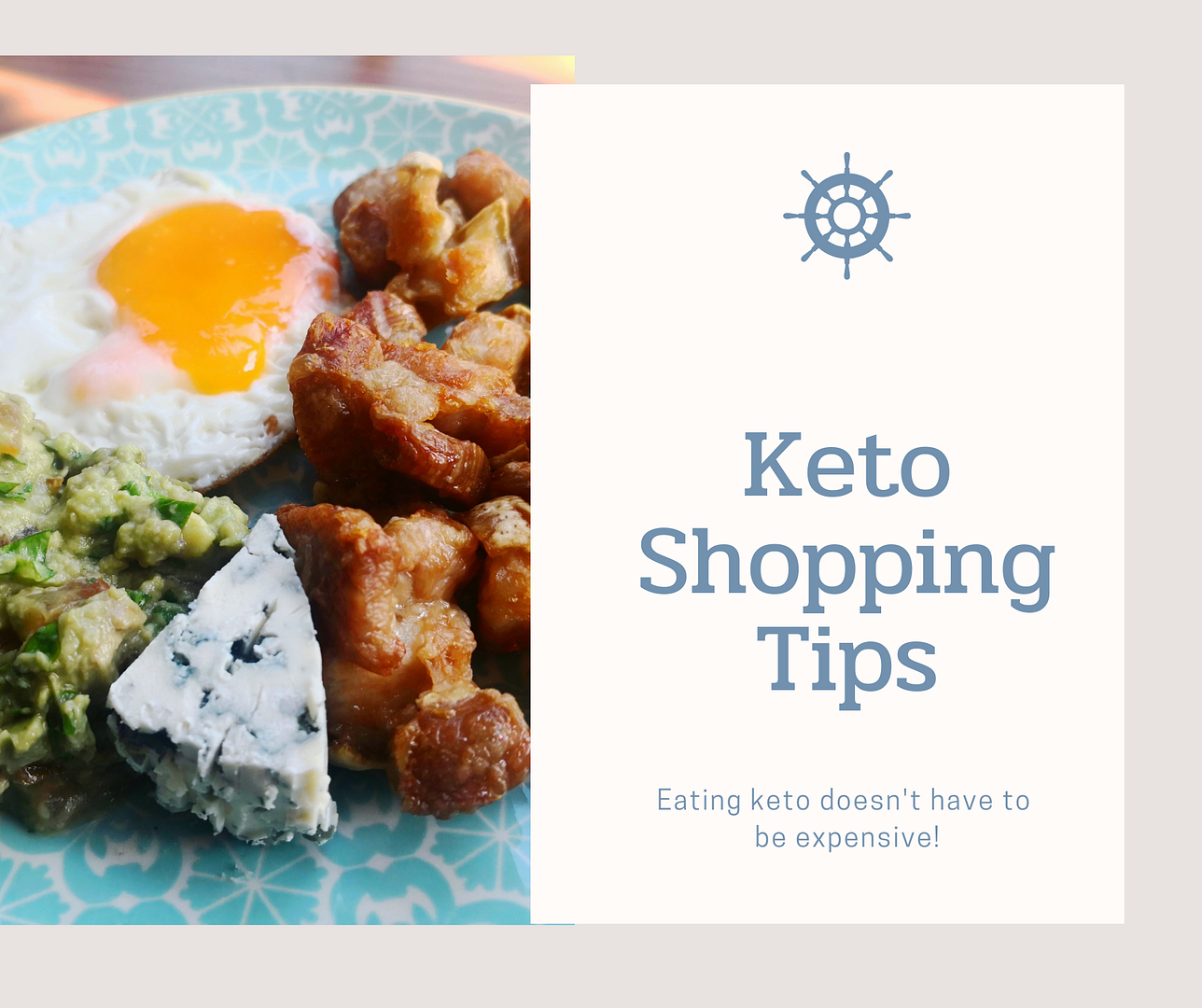 The most frequently asked questions are always to do with the cost. I understand that a lot of people might have some misconceptions that we must eat those expensive fats like MCT oil, Avocado, or substitute flour like almond or coconut flour; but I can assure you these are completely optional. So for those who are scratching their heads as to where to start, let me share some of our tips!
Firstly, choose your meat/protein source. Generally Grass-fed beef is the best choice, followed by Eggs, Lamb, Pork, Fatty Fish, Duck, Chicken and then other seafood. So for me, I'd like to keep it simple. I'd buy Beef (rib eye, mince), Pork (belly, shoulder, marrow bones, mince), copious amount of eggs and the occasional Salmon (belly, bones, head). For emergency, I'd have canned tuna, mackerel and sardine (brine or in extra virgin olive oil).
Once you have fatty enough meat/protein source you don't even have to supplement the fat. I only stock up cream, butter and cheese. For Kevin, I'd buy some nuts for him to snack on. As I cook enough pork belly to render my own lard, I don't buy any cooking oil anymore.
The vegetable part is easy. Buy mostly green leafy ones and some solid vegetables bearing in mind their carb count.
The condiments are even simpler: just buy Himalayan pink salt, pepper, herbs and spices (beware of those mixed ones because they might contain flour), mustard, tomato paste, and swap out all your soy sauce for Tamari or Liquid Aminos. Fish sauce is great if you can find a sugar free one (like Red Boat). Sesame oil is fine in small amount, and you can use Shao Xing Wine in a small amount for flavour. Vinegar is also fine. Can't live without chilli? Go for plain chilli padi, make your own Sambal if you have the time or find those without sugar and other additives.
So next I'd like to share where I normally buy my groceries in Klang Valley, even if you are not based in KL/PJ, this should give you some ideas of where to go in your city/town. For your reference, I feed a household of three (and a half, as our dog also eats natural food, meat and vegetables).
Beef:
Go for a Beef wholesaler place to buy in bulk. The supermarkets normally sell beef at double the price. For a month's supply, I normally buy around 4kg Australian Rib Eye for about RM55 per kg, which works out to be around RM12 per steak. Then I will also get some minced beef, around RM25 for a kilo.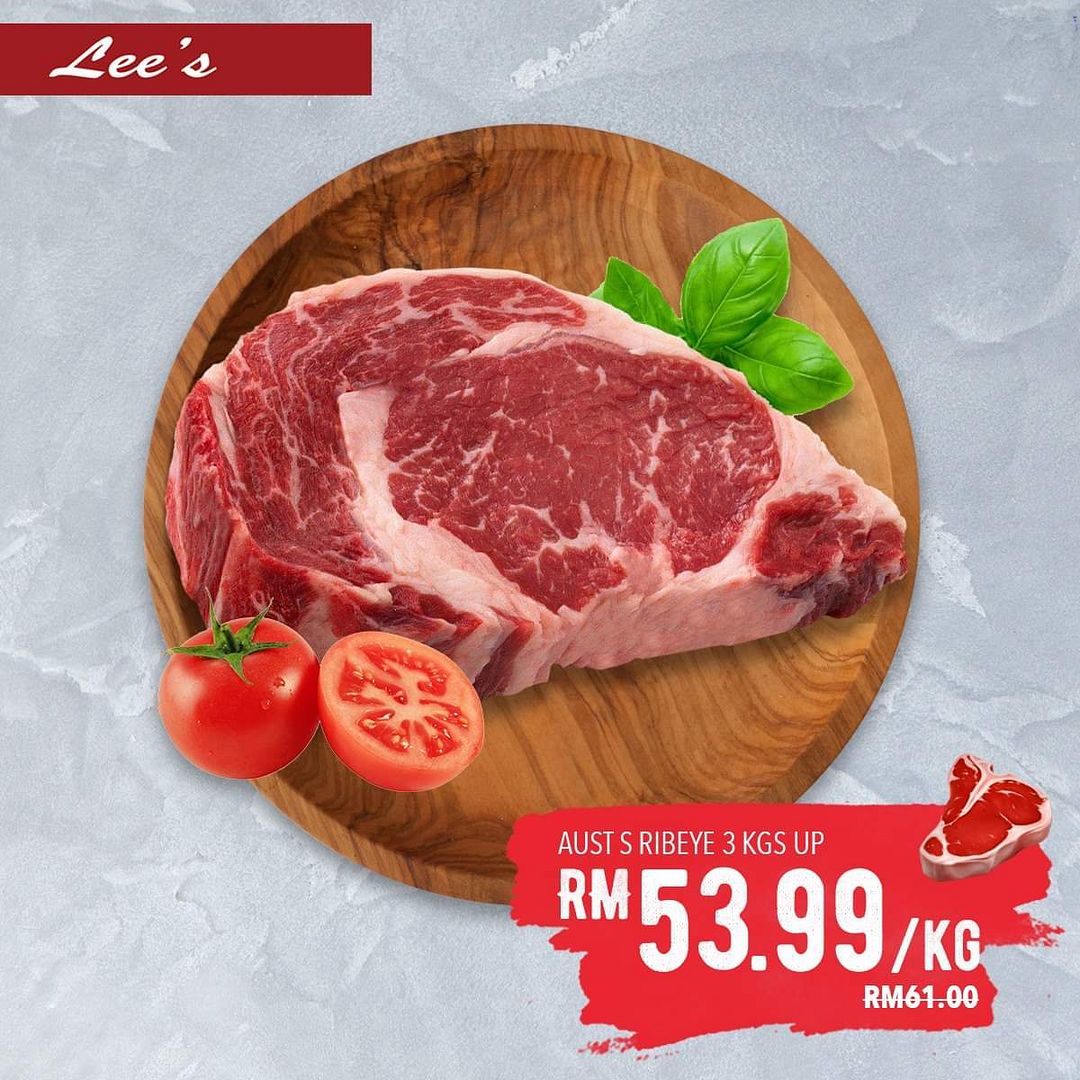 This is where I buy my beef (Lee's Frozen, Plaza Damas), note that this is an old promotion but the price isn't much higher than that especially if you buy more than 3kg.
Pork:
Go to wet market or butcher shop (I go to Y.S.K. Fresh Mart which has their own farm, and many branches in Klang Valley) and buy in bulk. I get super fatty pork belly, around 6-7kg at once (at RM25 per kg), then supplement with some really fat mince pork (with extra pork lard mixed in, and I'll render the rest of the lard too), marrow bones for bone broth and other fatty cuts like shoulder or trotter if I have a specific recipe in mind. So I'd probably spend around RM200 for a month's supply.
The fresh selections at YSK Freshmart.
Eggs:
Kampung eggs in Malaysia are quite affordable, you can get them in any supermarket or morning/night markets. We go through around 20-30 eggs per week, which is around RM15-20.
Fish & Seafood:
Sniff out the promotions in your local grocer. I've once bought a whole Salmon for RM40 per kilo. Bargain! Otherwise, we will get the bones and head which is a lot cheaper and also perfect for our high fat need. Good quality seafood can be quite expensive, but we only eat those in rare occasions anyway.
Grilled Salmon Head with some Brussel Sprouts.
Note that I don't eat chicken or lamb due to the heaty nature, but if you do, try to get the best quality chicken and only eat dark meat.
Vegetables (and fruits):
Your own preferred Grocer as local green leafy vegetables are generally inexpensive. My regular vegetables are cabbage (including napa cabbage as I make my own kimchi), broccoli, cauliflower, Brussel sprouts (if on promotion), kai lan, choy sum, mushrooms and tomatoes. Special note about avocados: you can find really cheap Australian Avos in some markets, and try to stick to only Australian ones for better quality. Avocados do contain quite a bit of carbs though so I would only buy every few months. I buy some blueberries and there are always a couple of lemons in my vegetable drawers.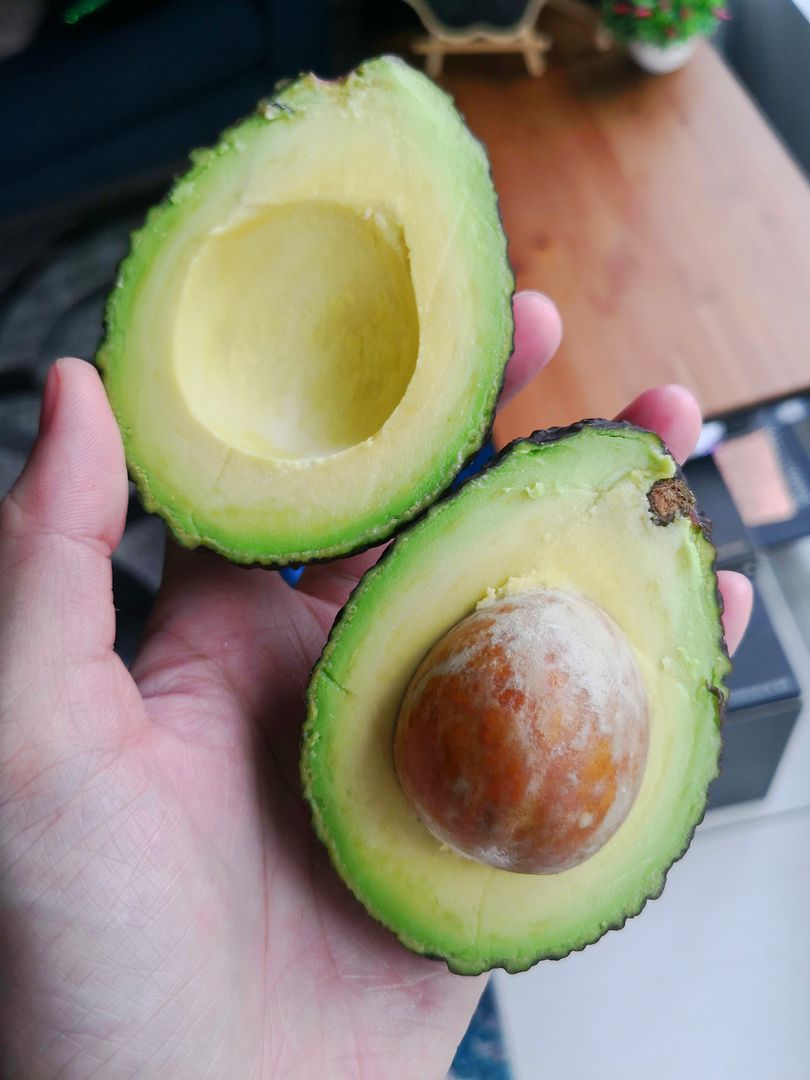 Australian Avocados from SS2 Night Market, RM10 for 4. Score!
Cream, Butter, Cheeses:
Baking ingredients store or speciality stores selling frozen goods. The place I go to for Beef also sells these so I'd stock up at the same time.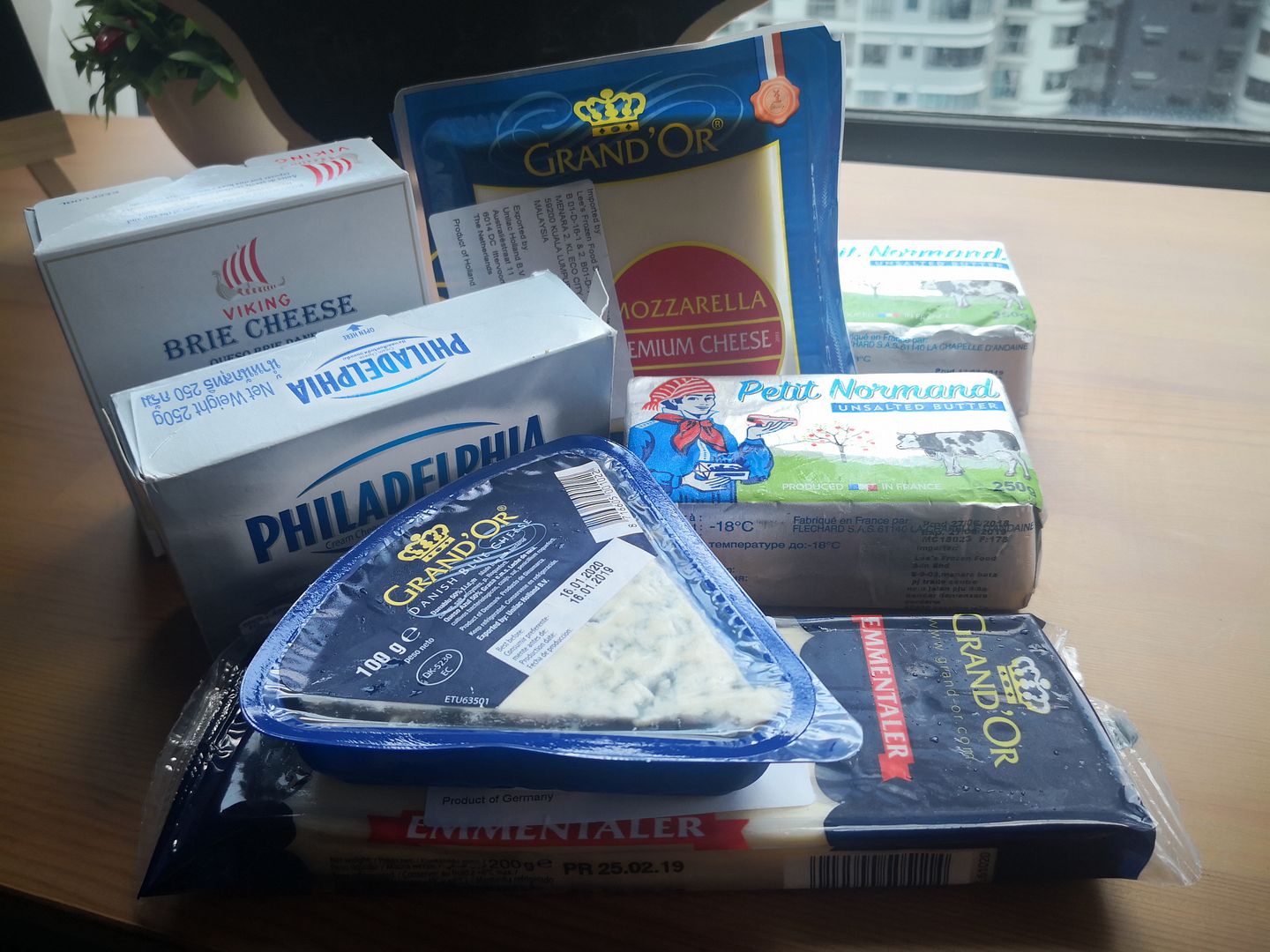 My current collection of cheeses and butter. These will last me for way longer than a month.
Condiments:
Grocer. And since we buy these infrequently it is relatively inexpensive. I make my own chilli sauce regularly too, which is inexpensive. Although, once I did go all the way to Singapore to buy Red Boat Fish Sauce so that was one of the most expensive things in my pantry. Please start distributing in Malaysia!
Some of my favourite condiments. All the tamari are wheat and sugar free. Red Boat Fish Sauce contains no sugar and tastes fantastic.
I've mentioned buying snacks for Kevin. You can check out this post for healthy, low carb snack options.
Lastly, a note on Keto bakes. It's not recommended for beginners to touch these almond flour or coconut flour based bakes especially if it involves artificial sweeteners. We only make these once in a blue moon, but if we do, I would get the almond flour from Baking ingredients store like Bake with Yen. Our pack of coconut flour have been sitting in my freezer for over a year! If you want an even lower carb alternative, try fathead dough (google it) or cloud bread which is largely cheese based.
So I guess that's about it! I hope this is helpful to you. Do you have extra tips for Keto shopping? Don't hesitate to shoot me any questions either in the comment section or through my social media channels. Happy Keto-ing!