Online shopping has made life really easy for a lot of people. Nowadays most things can be bought online and it's perfect for people like me who don't like venturing out of the house unnecessarily. You know that I've reached an extreme level when I'm on a first name basis with most of the delivery personnel from different courier services, haha. Despite all that, I still get excited whenever I discover another online market.
The latest discovery for me is Signature Market, an online food market specialises in Healthy snacks. Now, most of you know that the word healthy means different things to different people. But here we are talking about wholesome products without added nasties like preservatives, colouring etc. And large proportions of their snacks are in line with Paleo, Keto dieters too which is applicable to me.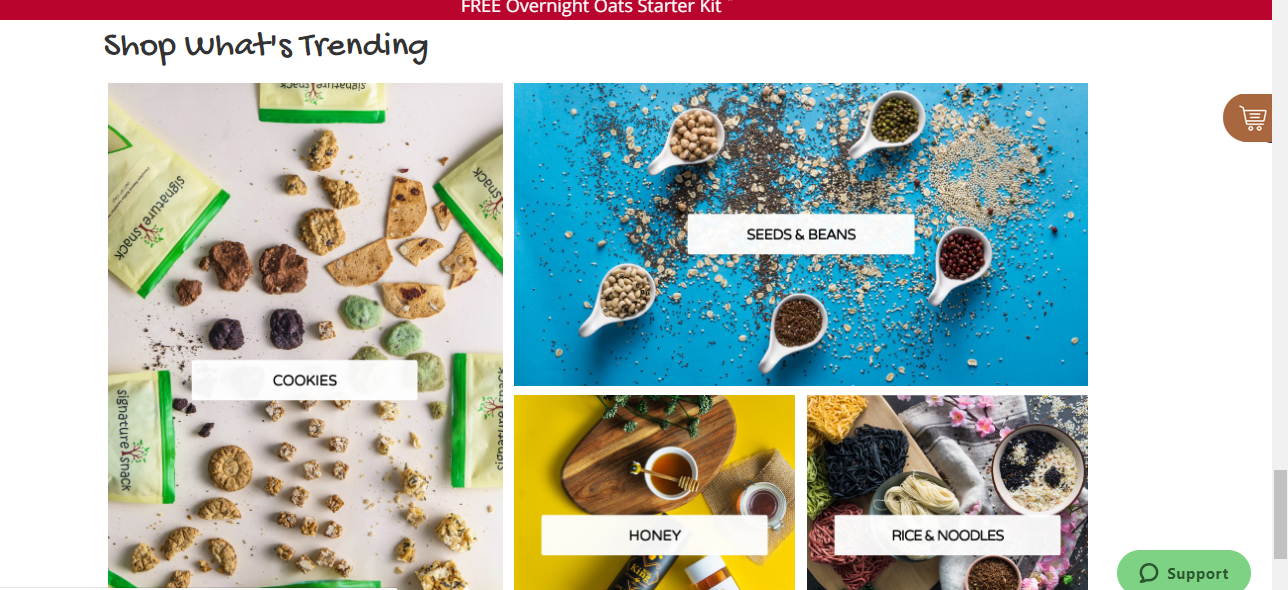 A few days I've received a sizable parcel from Signature Market full of goodies, wasting no time, we opened it up and tried some of the products. So let me show you what we've got!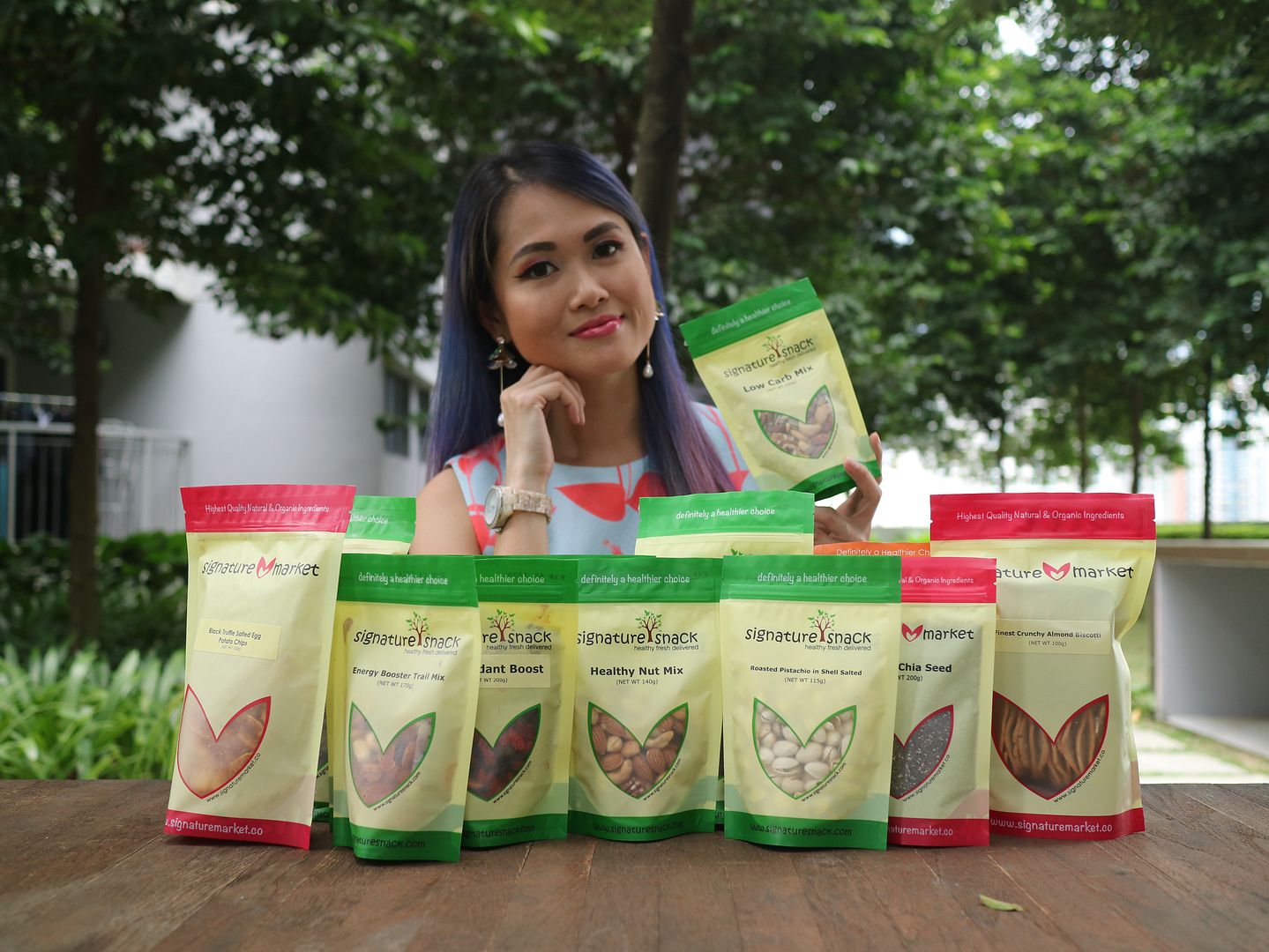 First impression: the packaging looks elegant and premium and all of them come in ziplock form to keep the content nice and fresh. Although, it would be great if there's a way to reuse the packaging though in order to reduce waste.
We shall break it down to a few groups: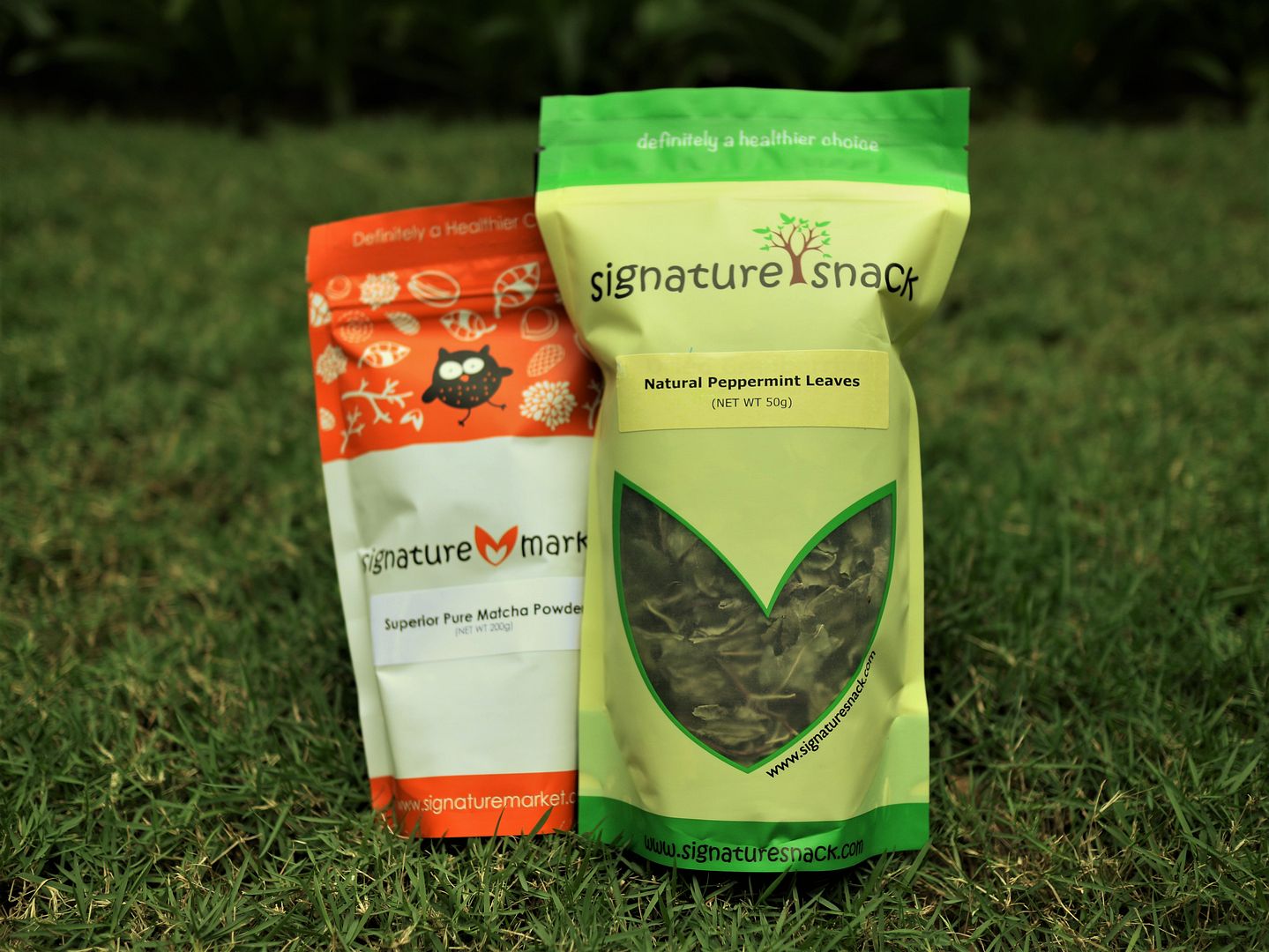 Drinks: Superior Pure Matcha Powder and Natural Peppermint Leaves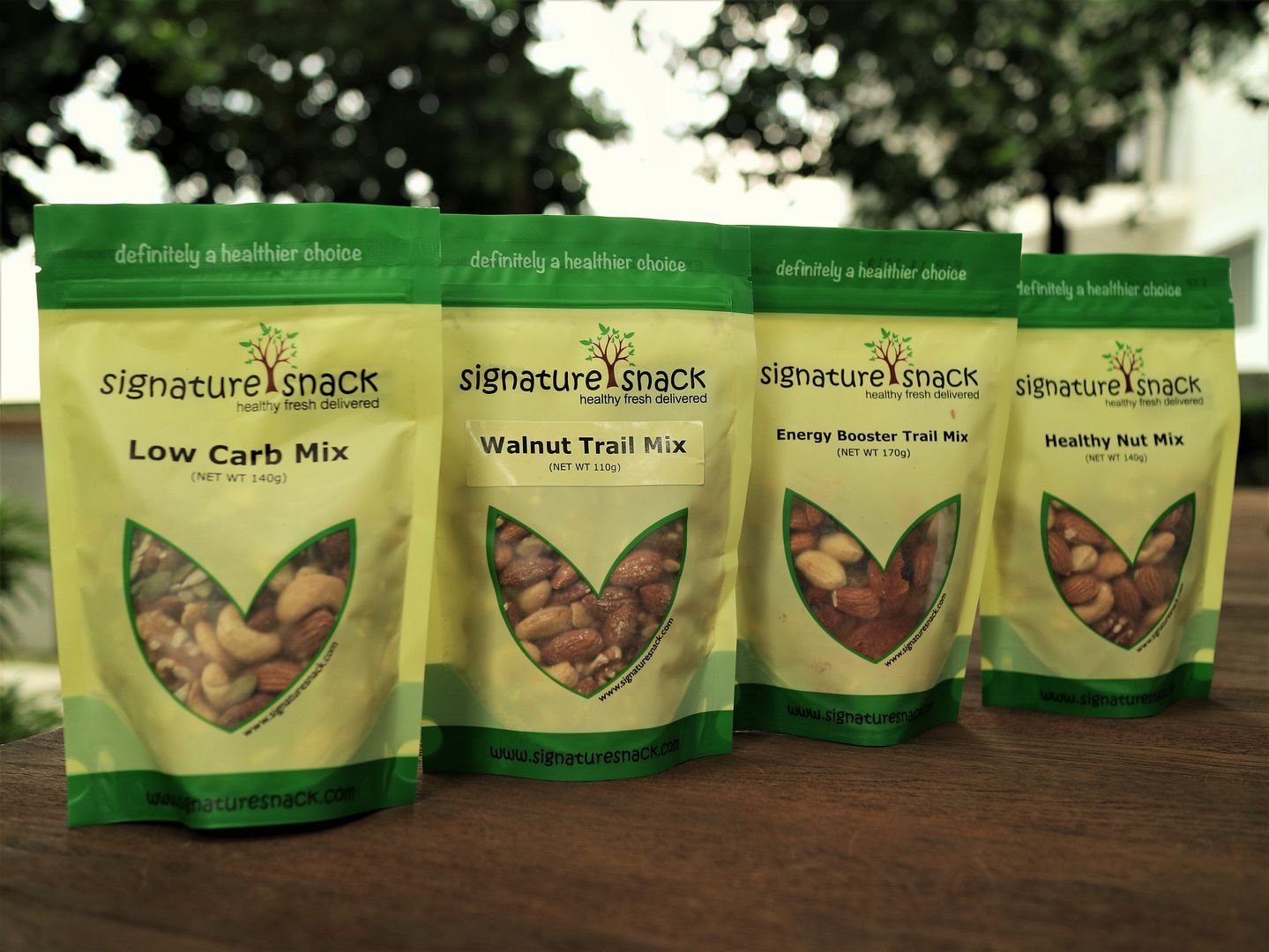 Assorted Trail Mix: Low Carb Mix, Walnut Trail Mix, Energy Booster Trail Mix and Healthy Nut Trail Mix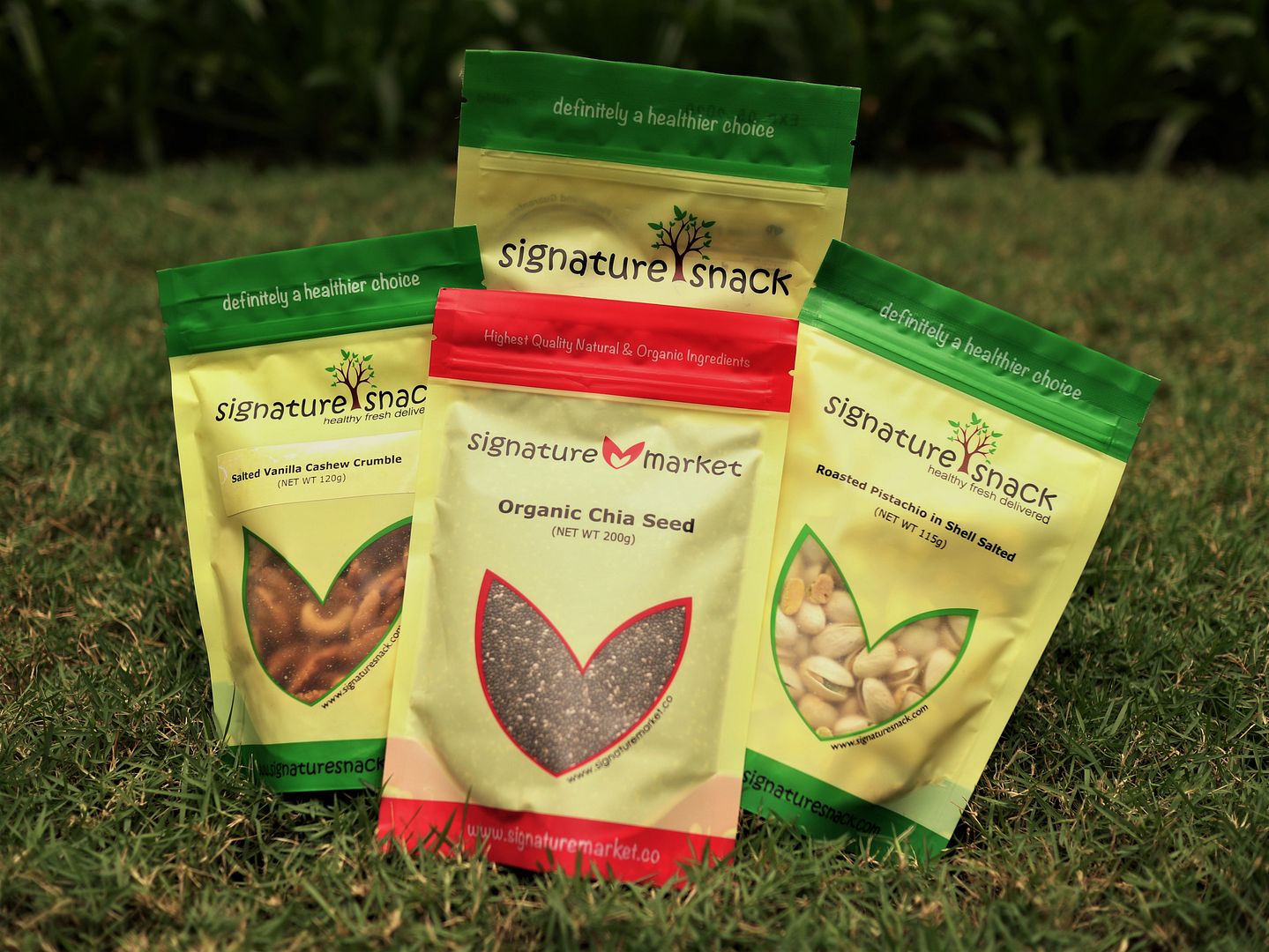 Miscellaneous: Salted Vanilla Cashew Crumble, Organic Chia Seeds, Roasted Pistachio in Shell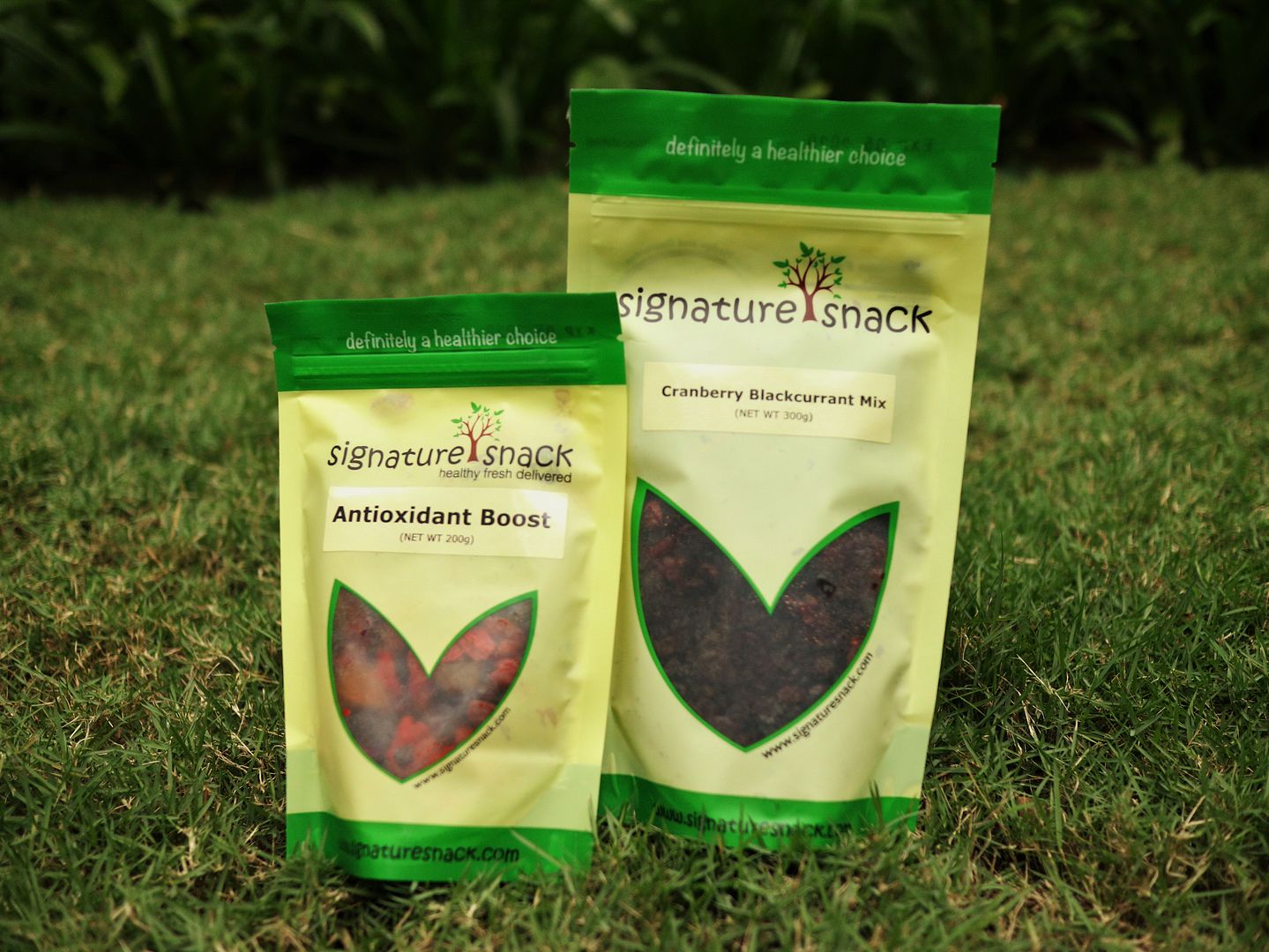 Dried Fruits: Antioxidant Boost, Cranberry and Blackcurrant Mix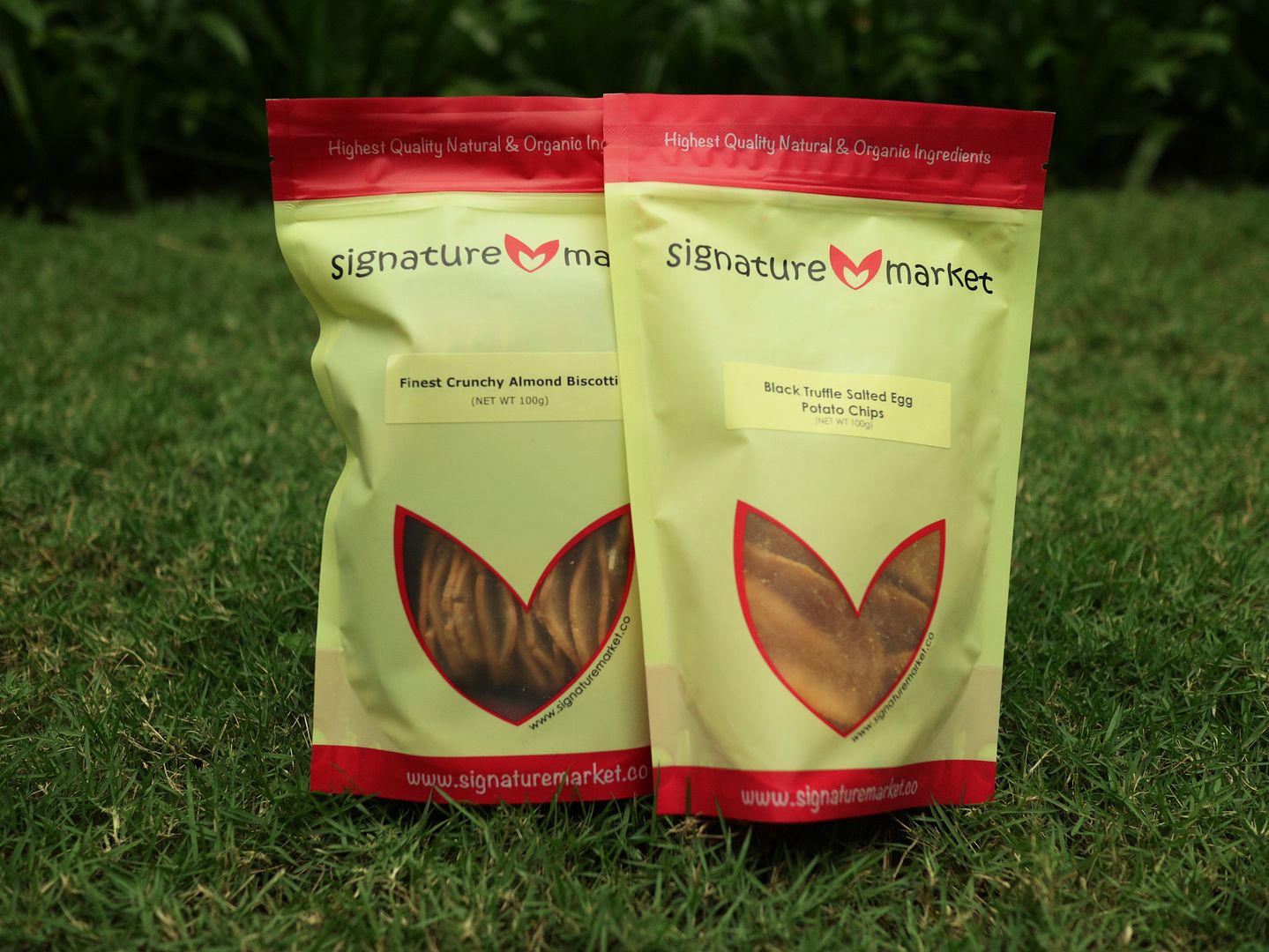 Crunchy Almond Biscotti, Black Truffle Salted Egg Yolk Potato Chips (the most dangerous one of all)
Seeing all these products gave me a few inspirations to incorporate them into my daily lives. I usually don't have the habit of snacking because I don't really feel hungry anymore eating low carb high fat, but these could be the occasional treats as long as I keep the carb count low. And more importantly, the 2 snacking monsters at home can reach for something healthier too! I guess we could start with items with the lowest carb then.
Natural Peppermint Leaves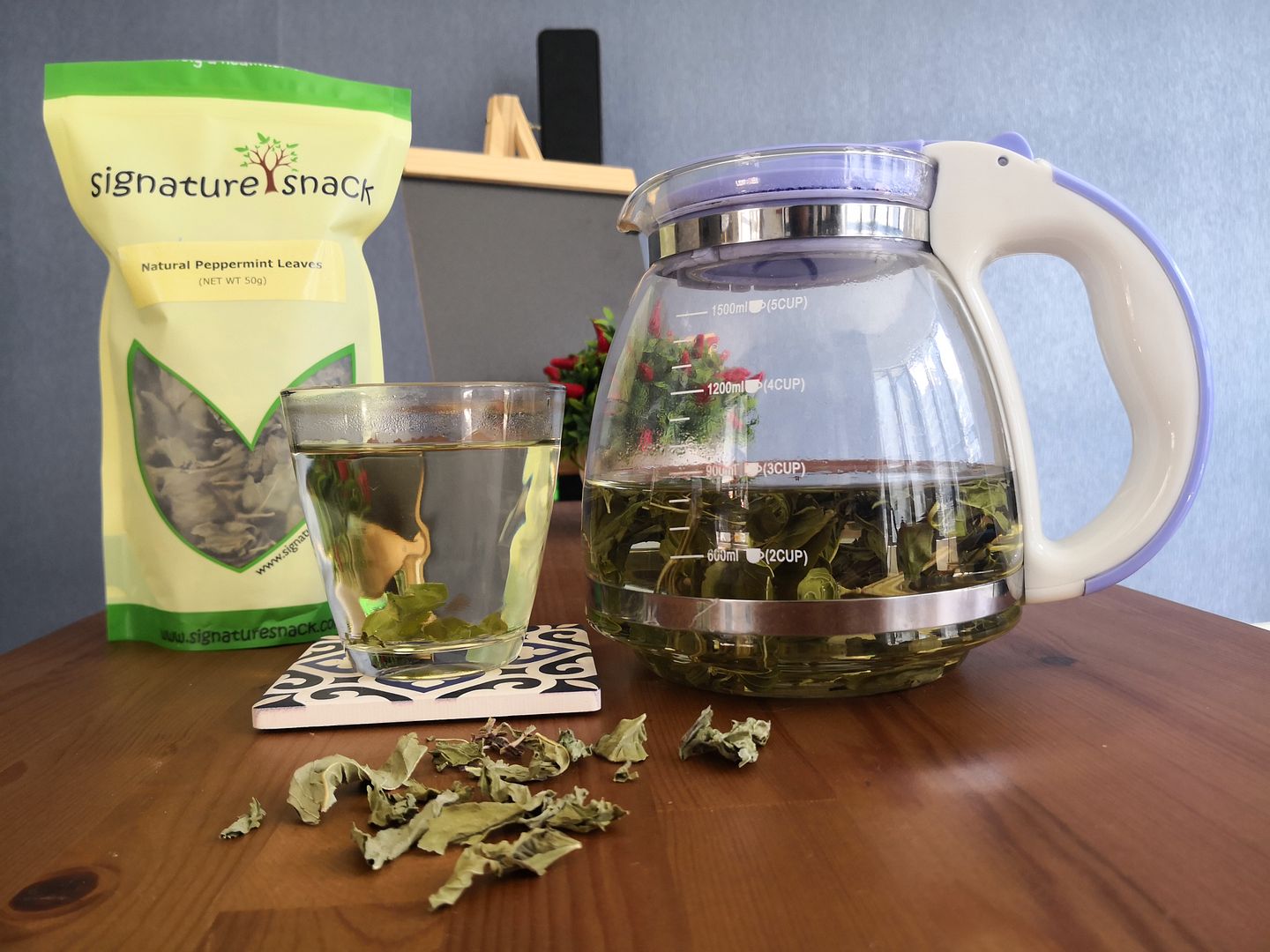 Herbal teas are the healthiest beverages you can enjoy besides water. The carb count is practically zero. Peppermint is great for aiding digestion; alleviating allergy issues such as asthma, allergic rhinitis; it can also help with mental clarity and reducing stress. Delightful to drink in Malaysian weather too, which is a bonus.
Superior Pure Matcha Powder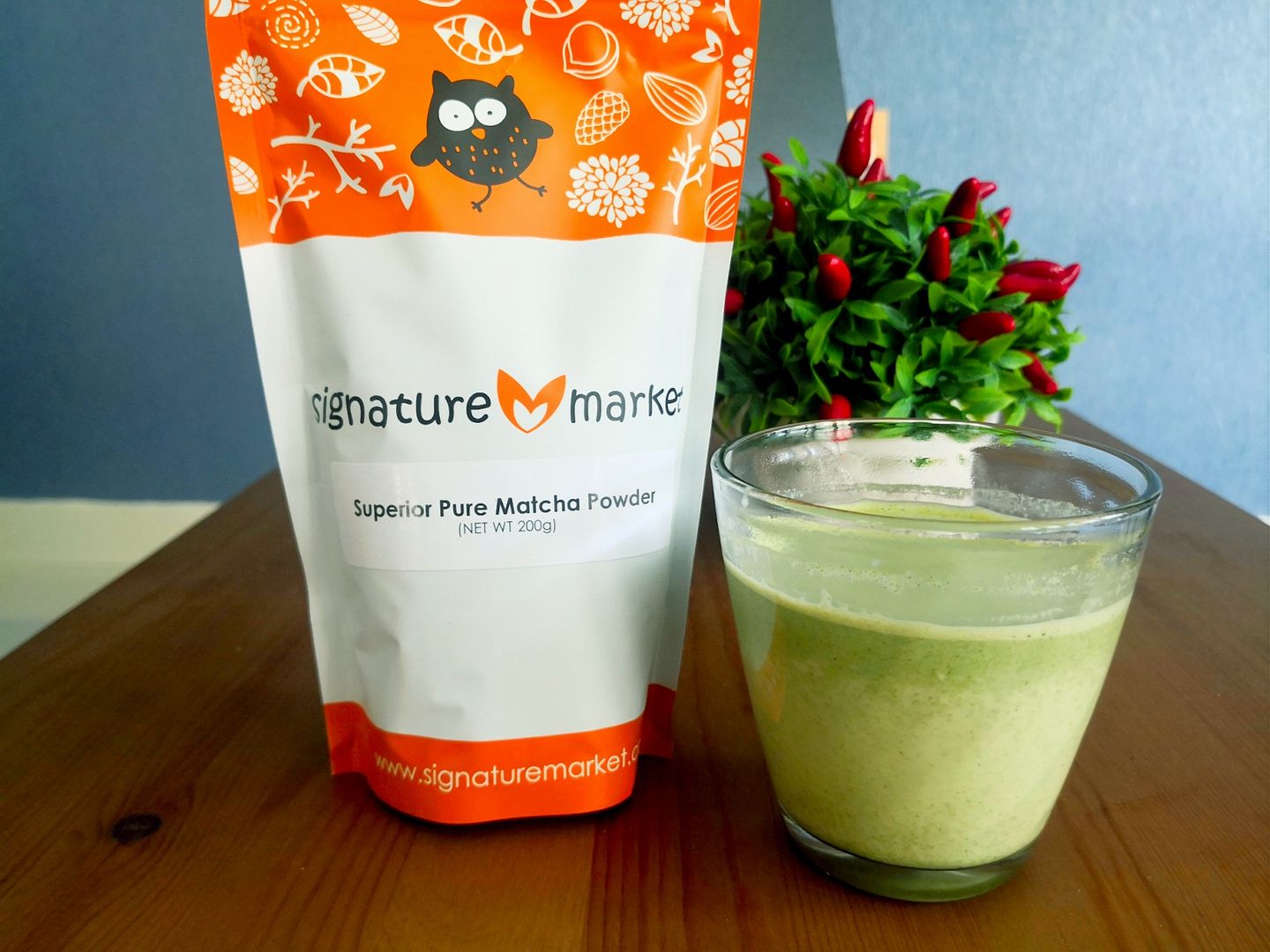 Matcha powder is usually pretty expensive so I'm quite surprised to see their price. I love Matcha anything but there's nothing more soothing than a warm cup of Matcha Latte to brighten up my day. Happy to report that this powder does give a vibrant colour and has a nice aroma. Matcha degrades overtime though so make sure it's stored completely airtight at a lower temperature. I will be posting more Low Carb Matcha desserts so stay tuned!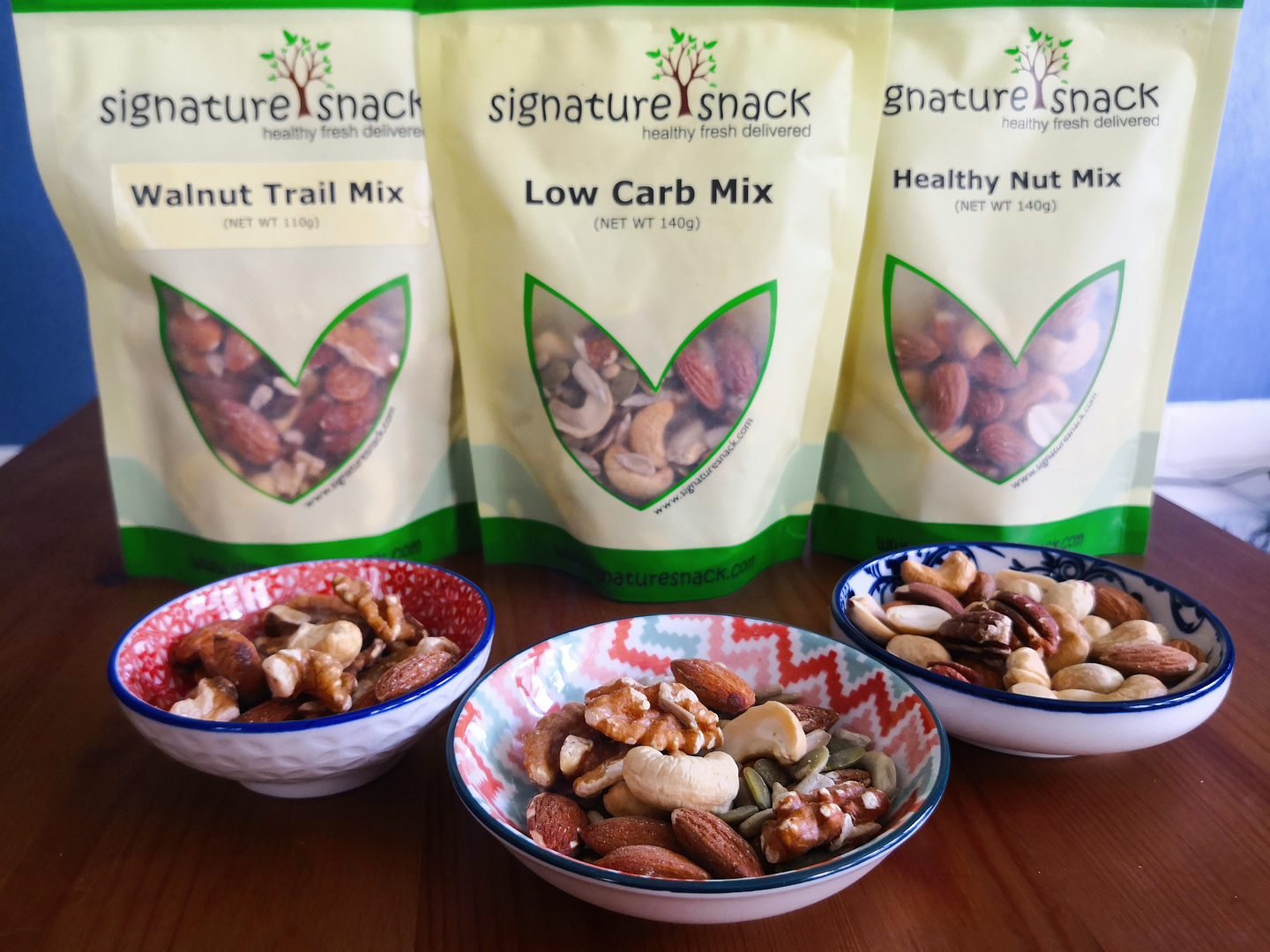 The Healthy Nut Mix (Almond, Cashew, Pecan, Hazelnut, Peanut, Salt), Low Carb Mix (Walnut, Almond, Pumpkin seeds, Cashews, Sunflower Seed, Pink Salt), Walnut Trail Mix (Cashews, Almond, Walnuts) are pretty similar, just with a different mix of nuts. My favourite is naturally the Low Carb Mix just because they have added seeds for added texture. They all clock in between 7-9g of carb per 30g. So even if nuts and seeds are allowed in Keto lifestyle, you still have to watch how much you are eating to fit your macros.
Organic Chia Seeds
Despite their small size, chia seeds are full of important nutrients. They are an excellent source of omega-3 fatty acids, rich in antioxidants, and they provide fibre, iron, and calcium. Omega-3 fatty acids help raise HDL cholesterol, which protects against heart attack and stroke.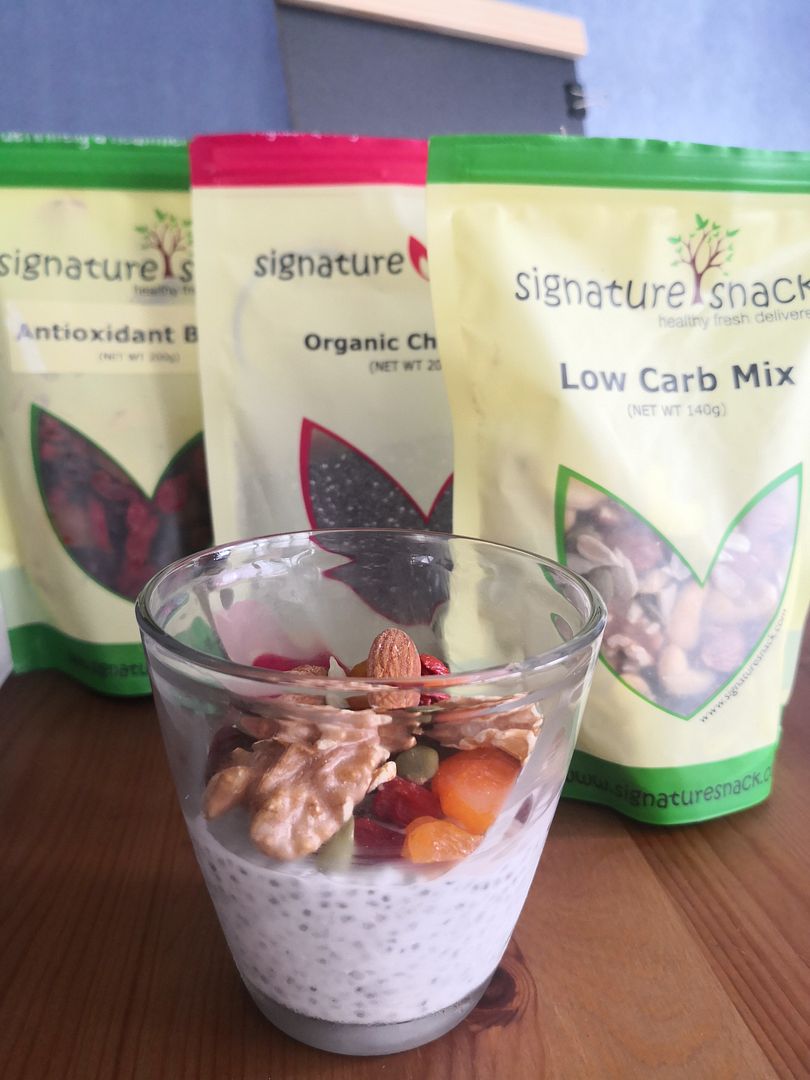 Chia Seeds Pudding is a fun dessert. Here I've made it with whipping cream and coconut milk to keep it low carb. It's then topped with Antioxidant boost (Dried Cranberries, Blackcurrants, Apricots and Wolfberries) and Low Carb Mix (see above) for extra textures and flavours. As the antioxidant boost already contains some sugar, no sweetener is needed for the pudding. Only a small portion can keep you full for a long time!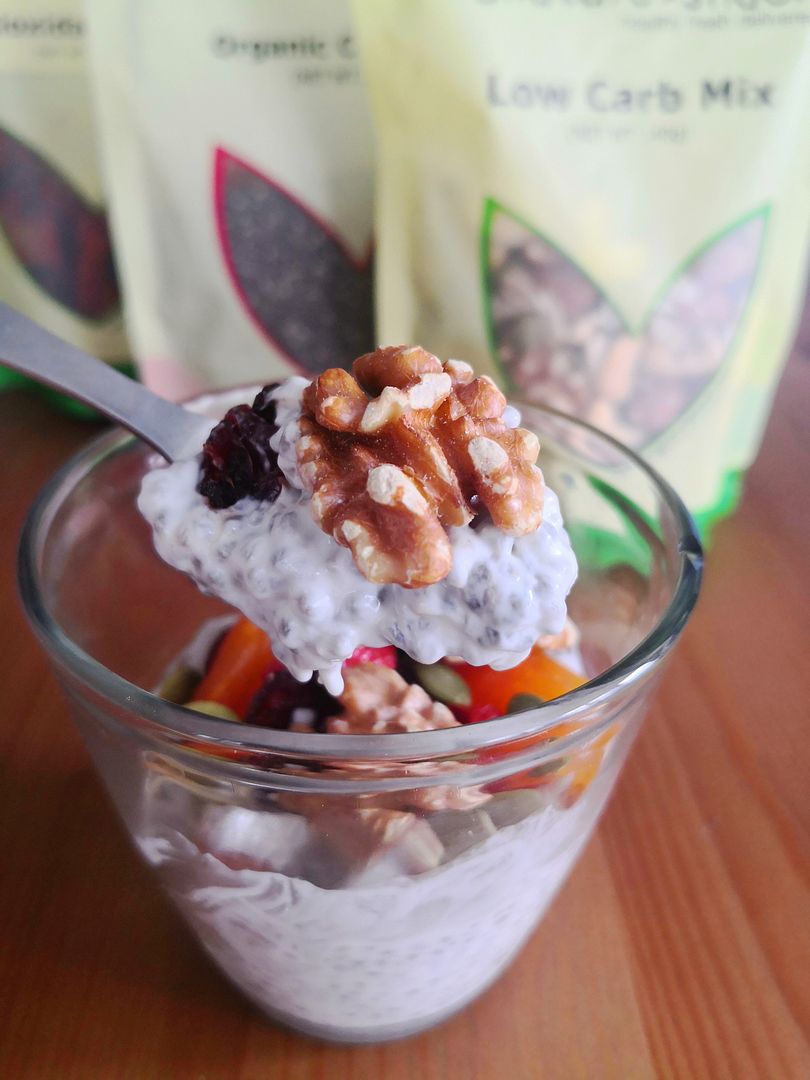 Salted Vanilla Cashew Crumble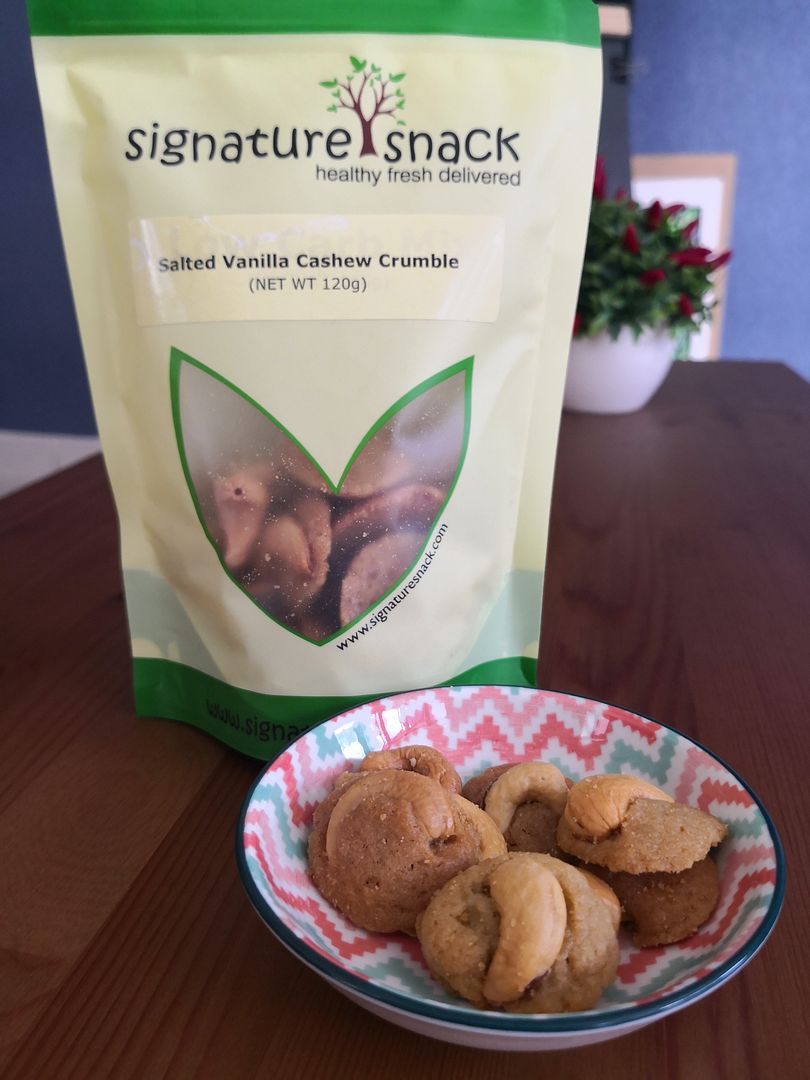 This is surprisingly delicious! These cookies are made with Cashews, flour (not for people who has to avoid gluten), butter, brown sugar, pink salt, egg and natural vanilla extract. As you can see there's no nasty additive, so it's less likely to cause inflammation as compared to most store-bought ones. Clocking in 13g Carb per 30g serving, best to keep the consumption at only a couple of pieces.
Energy Booster Trail Mix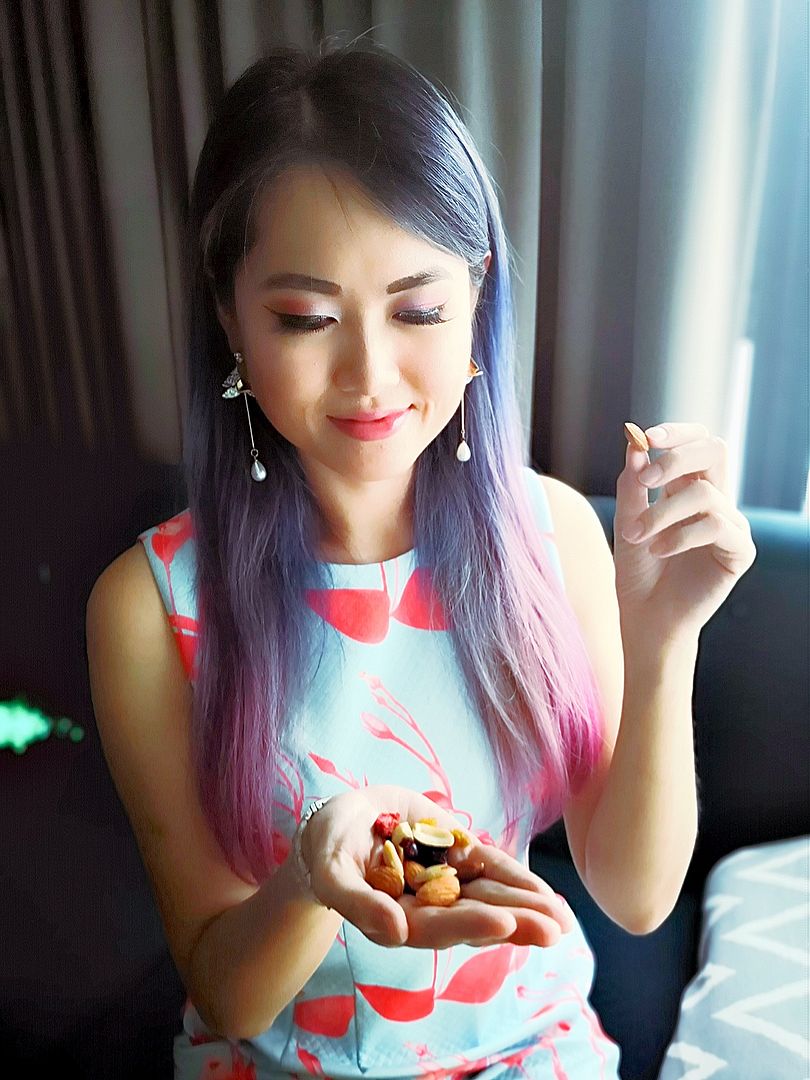 Consisting of Almonds, Peanuts, Cranberries, Apricots, Wolfberries, Yellow Raisins; this mix has a nice balance of sweetness thanks to the dried fruits. I like the addition of wolfberries which has a myriad of health benefits. The higher carb content (14g per 30g serving size) means a small handful is plentiful.
Black Truffle Salted Egg Potato Chips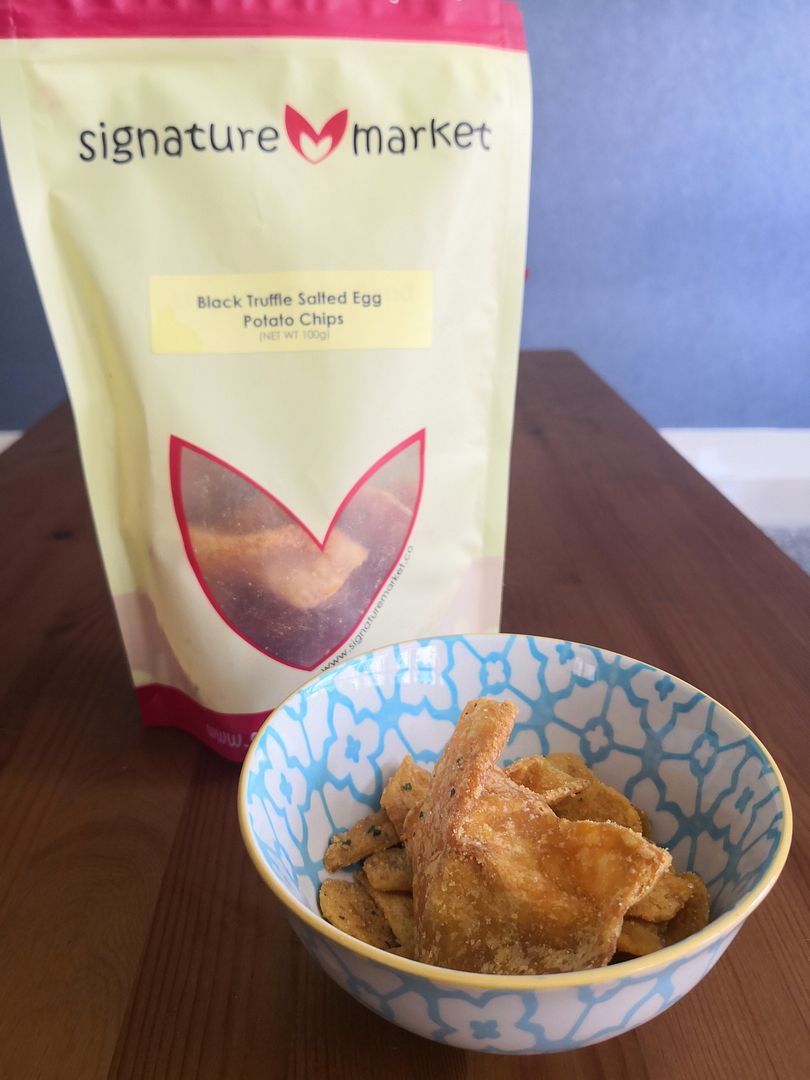 There are so many salted egg chips out there, but what makes this better than the rest is the oil used for frying (olive oil instead of canola or soybean oil). The seasonings look pretty safe too (salted egg yolk, truffle oil, curry leaf, paprika flakes, sugar and salt). This is, however, clocking in 15g per 30g in carb but what do you expect, it's made of potato! Pre-keto time, we would probably have finished this in no time but currently, it's still sitting on the dining table haha. Kevin is only savouring one piece at a time, good boy!
Finest Crunchy Almond Biscotti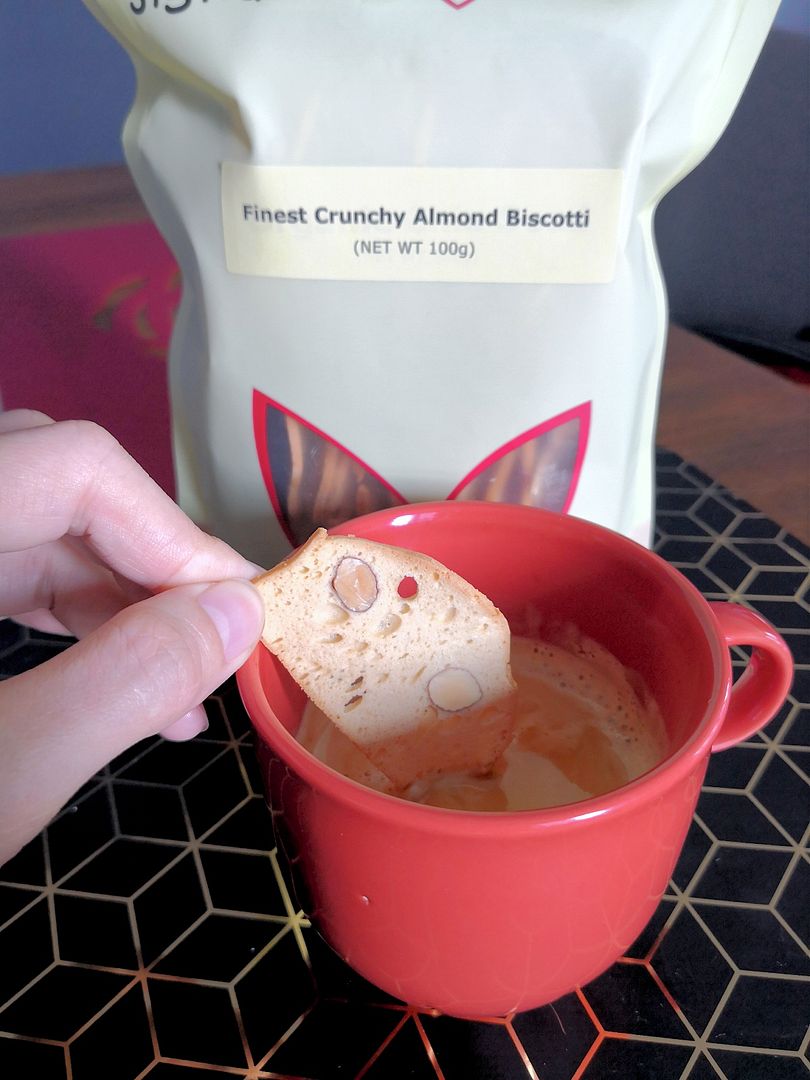 These biscotti are super thin, crunchy and aromatic. This is the only product so far I've seen the use of emulsifiers. The carb count is 19g per 30g, though if you are only having a single piece to go with your coffee (sugar-free of course) it's almost negligible since it's so thin. Good for those who are not gluten-intolerant.
The other 2 products I have no opened are the Shelled Pistachios (might use it for baking soon) and the Cranberries and Blackcurrants mix (simply because the Antioxidant Boost contain these 2 as well), which is another one that's great for baking.
As these products are such high quality, I'm surprised to find that the price is super reasonable. There are always promotions going on so most of the time you can find really good bargains. Currently, there are also special packages available for Ramadhan for your Sahur and Buka Puasa needs, perfect timing to check it out. The website is easy enough to navigate too as the products are categorised so you can find what you want quickly.
Thank you, Signature Market, for bringing us Healthy Snacking options! Here's their website: https://www.signaturemarket.co/my/marketplace/