Ahhhh Brussels sprouts! You either hate it or love it. Appears frequently on Thanksgiving or Christmas dinner, it's not exactly a common vegetable in Malaysia. However we are starting to see more and more grocers selling them at a reasonable price, and most of them are from Australia, so the quality is pretty good. Scarred by the limp, discoloured, bitter Brussels sprout side dish you once had? Fret not, this way of cooking makes them tastes extremely good, none of that bitterness that you'd associate with these babies.
Brussels sprouts are a member of the Brassicaceae family of vegetables and closely related to kale, cauliflower and mustard greens, which should come as no surprise given that they look like adorable mini cabbages. They are very rich in nutrients, high in Vitamin C, Vitamin K, antioxidants and even Omega 3. They are also quite filling, so a little bit goes a long way. I love having them on their own (2-3 will usually suffice when I have them as a side dish) but this recipe definitely elevated it.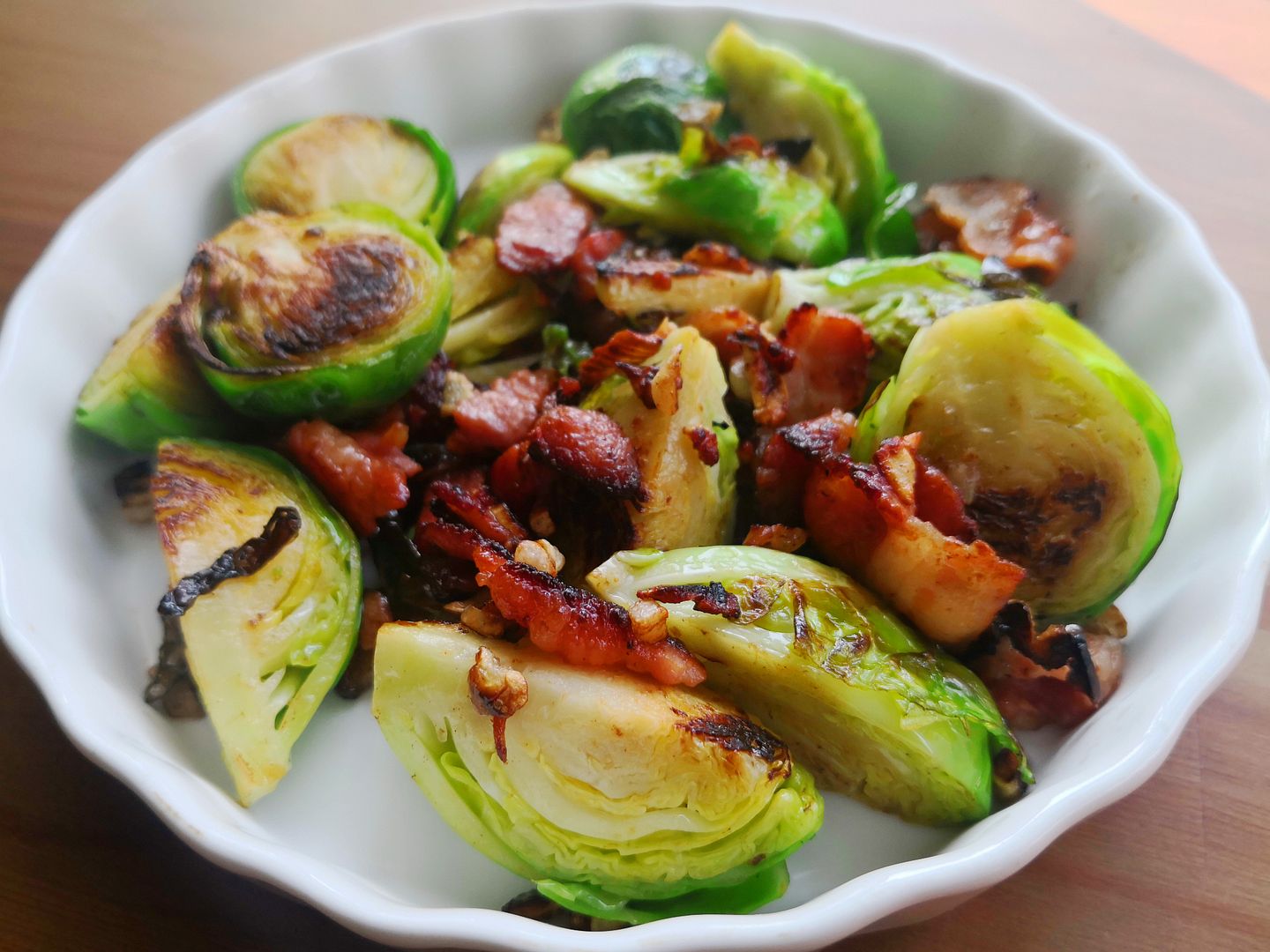 So the obvious secret is the amount of fat used in this recipe. I actually used 3 types: Bacon, Lard (obviously from the same animal), and Butter. Use nitrites free and sugar-free Bacon to make it completely keto compliant (you can get them through some specialised deli or you can contact Lily's homemade if you are in Klang Valley, Melaka, Penang or JB). There's really not much to it, so I will share with you the simple steps to make the best tasting Brussels Sprouts.
For a double serving, you'll need:
7-8 Brussel Sprouts (halved, or quartered if they are larger)
2 strips of Streaky Bacon, diced.
2 cloves of Garlic, minced
1 tablespoon of Lard
1/2 tablespoon of Butter
1. Prep the ingredients as per above. Then heat the pan with lard, add bacon to cook until almost crisp, then add garlic to cook until aromatic.
2. Add the Brussels sprouts, stir well then turn the heat to medium and cover with lid to steam for a couple of minutes.
3. When the sprouts turn bright green, time to uncover and add in the butter. You might not need to season if you are using salted butter since the Bacon itself is salty. Cook until the sprouts are slightly charred (which is crucial for that natural sweetness), and you are ready to serve!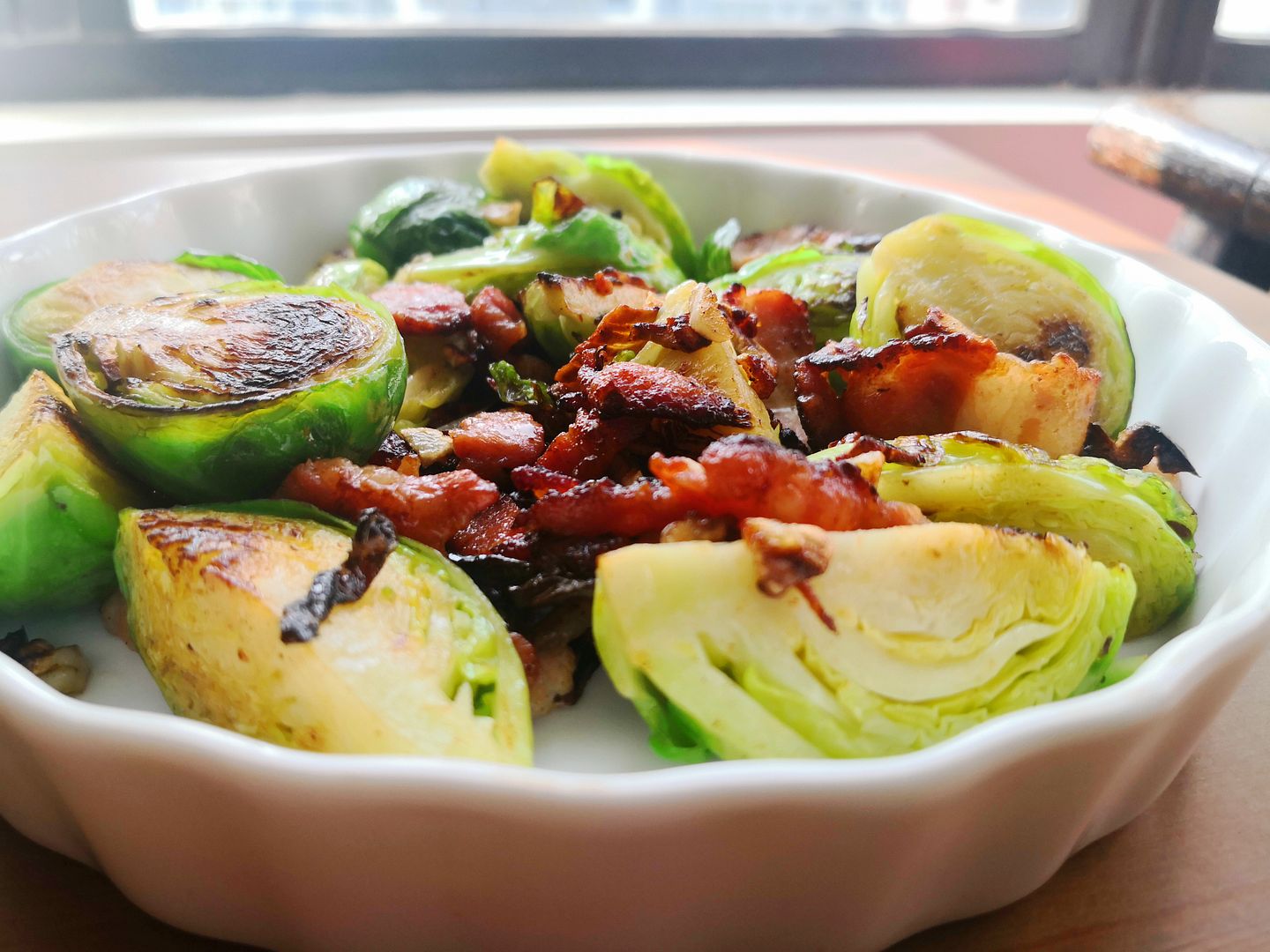 Do you love Brussel Sprouts? What is your favourite pairing?