Words are not enough to describe how much I love pork belly. And most people would agree that Siew Yoke (literally translates to roast meat) is the best way to showcase Pork Belly, with the Crispy skin, melt-in-your-mouth fat layer and juicy meat, simply flavoured with salt, pepper and five-spice powder. But to achieve the perfect texture? That takes skills and experience. I've personally made Siew Yoke in many different ways and our current favourite is definitely Sous Vide Siew Yoke, for that super tender meat achieved by low temperature cooking for a long time, accompanied by super crispy skin achieved by air-frying.
A word of warning, this method takes a really long time, though much of it doesn't require actual labour. But I can assure you, once you have this, you'd be convinced to make it again. Of course, you'd have to own a Sous Vide Machine to do this. I don't think I've ever introduced my Sous Vide stick here. We use ANOVA, which is priced quite reasonably and is quite easy to use. No Sous Vide stick and still want to try this? You can order it from me (if you are based in Klang Valley, that is)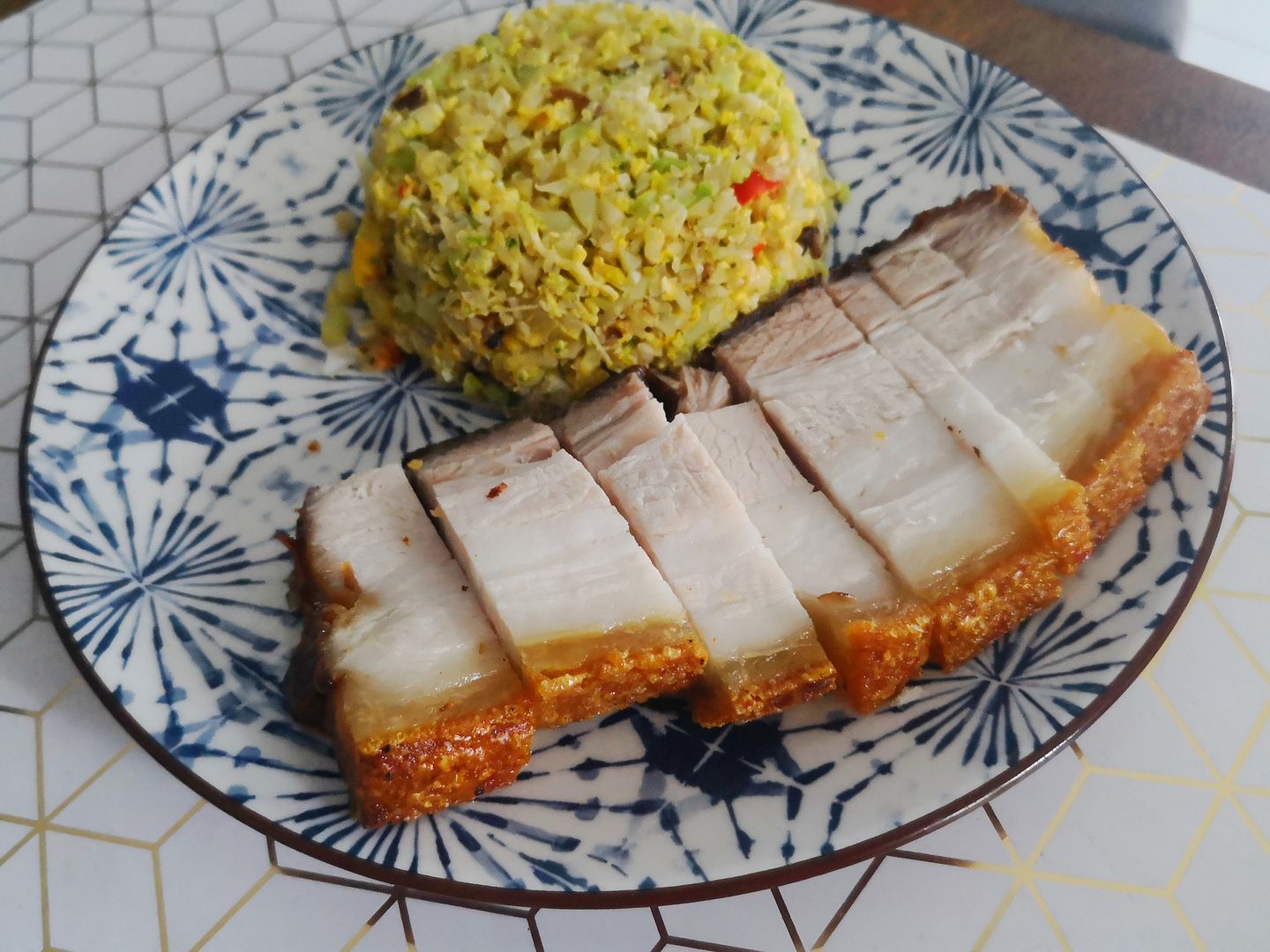 Sous Yoke with Cauli Fried Rice
Without further ado, here's a video recipe for my Sous Yoke!
Recipe
Ingredients:
Large slab of Pork Belly, around 1kg
Salt
Black Pepper
Five Spice Powder
Vinegar
(note that I don't have the exact measurements of the seasonings, because it depends on the size of the pork belly you use. As a general rule enough to cover the surface)
Method
Season the meat side of the pork belly with salt, pepper and five spice powder, make sure to pat it in nicely. Then put the pork belly in freezer friendly Ziploc bag, using water displacement technique to get all the air out. Then Sous Vide it at 80C for 8 hours. (A lot of people asked this: The ducks are in there for insulation)
Once the hours are up, remove the pork from the bag and dry it as much as possible, leave it in a baking pan, skin up, and air dry it in the fridge overnight. Next morning, take the pork belly out to poke holes all over the skin (this step can also be done before putting it in the fridge), wipe the excess oil then season the skin with salt and vinegar. Score the skin to your liking (for easy cutting later).
Airfry the pork on 200C for 30-40 minutes, checking the doneness from around 25minutes onwards. Once the skin blisters and turn golden brown the Siew Yoke is ready! Rest the pork until it's cool enough to handle and then you can cut and serve.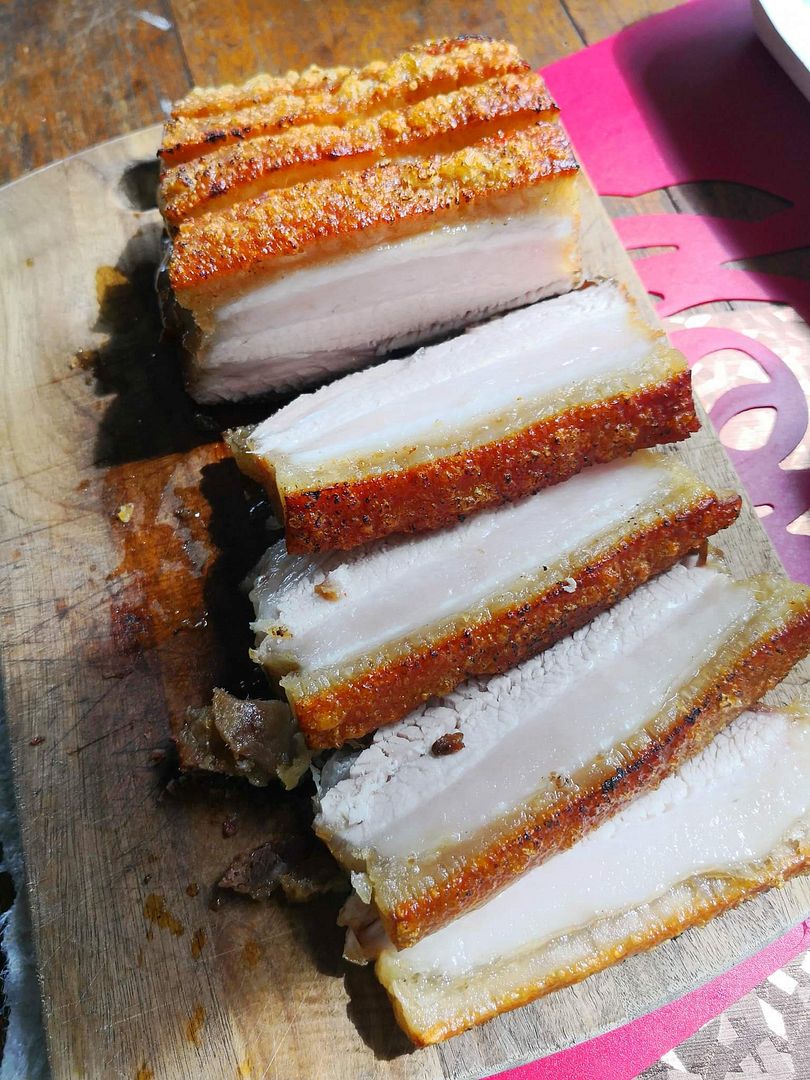 Sous Yoke that cuts like cake, imagine that!
Hope you enjoy the video! If you are interested to order this feel free to contact me for more information!