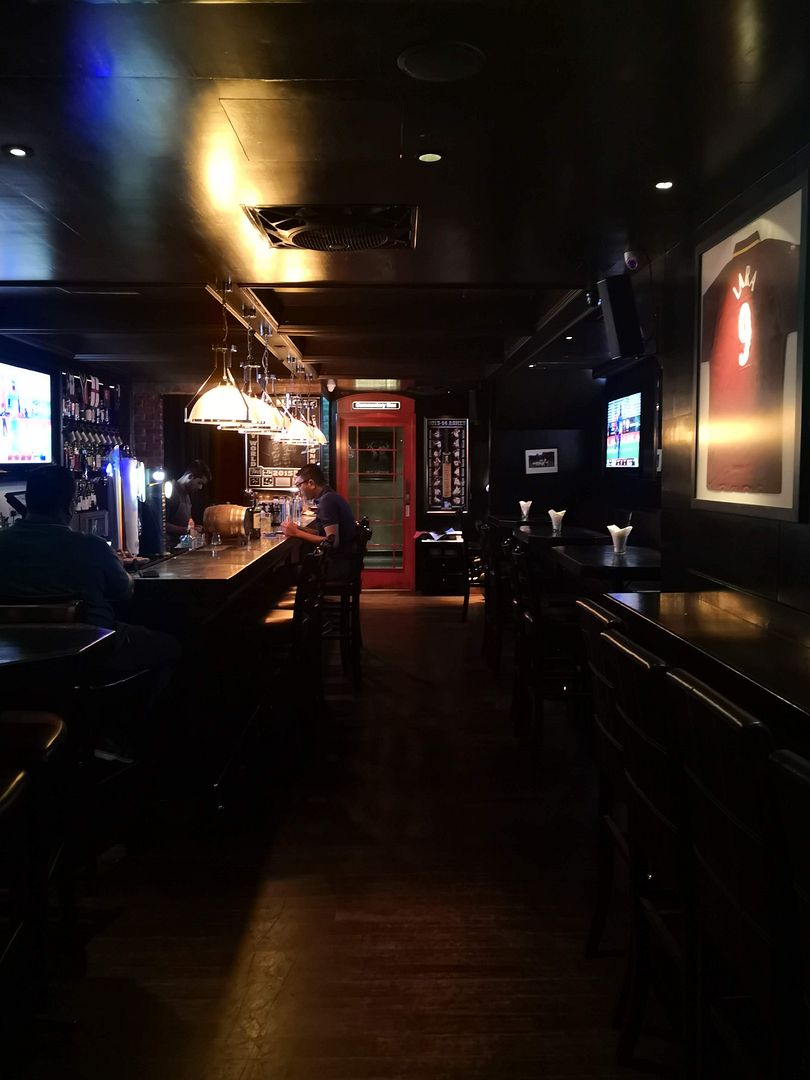 It's been a while since I've been to an invited food review. And indeed, nowadays I have to be a little bit more picky in accepting these invites because of my dietary preference. So what does one do when you can only eat low carb at a group food review? Pick the items you can eat and review those! Might actually become a niche one day haha. Anyway, today I'd like to share my dining experience at The Sticky Wicket, a cricket-themed (the sport not the bug) pub located at Plaza Damansara.
This place has been around for 3 years; which is no easy feat standing against strong competitions around the area. It helps to have a unique selling point of course, and here the menu is a collection of dishes from all cricket-loving nations. Now I hope that got your attention!
Let's get to it then. We started with a well-known dish from Canada, the poutine.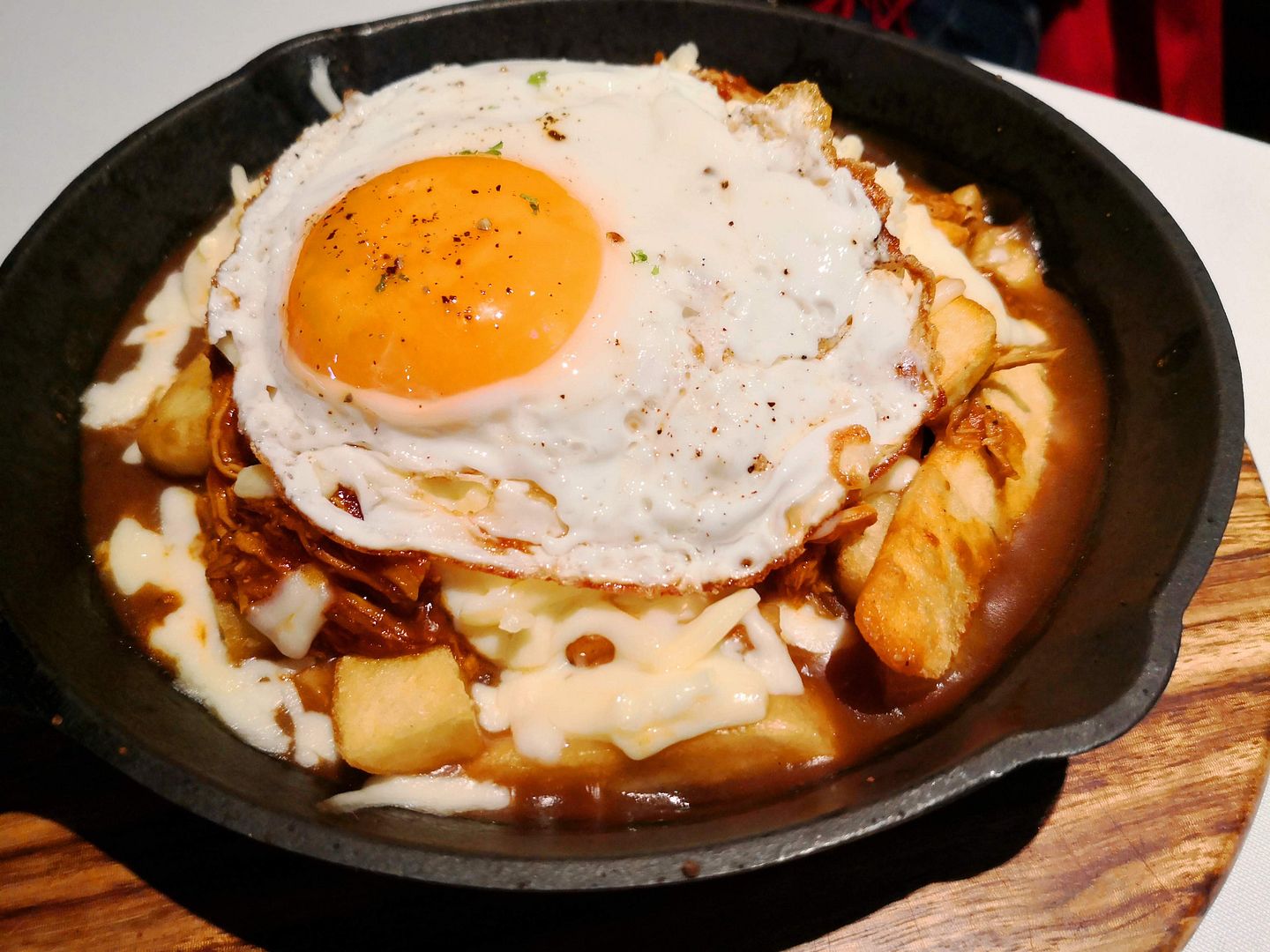 I learnt that the first prime minister of Canada once proclaimed cricket to be the national sport so safe to say The Poutine deserves its spot on the menu. The Sticky Wicket's version is probably not the most authentic one, substituting the cheese curd (which can't be found locally) for similarly textured mozzarella, but nonetheless a good introduction. Fat juicy chips drenched with a braised pulled beef (or chicken) gravy and topped with a glorious sunny side up makes this a super hearty dish. Of course, I only tried the egg, cheese and beef and enjoyed it tremendously.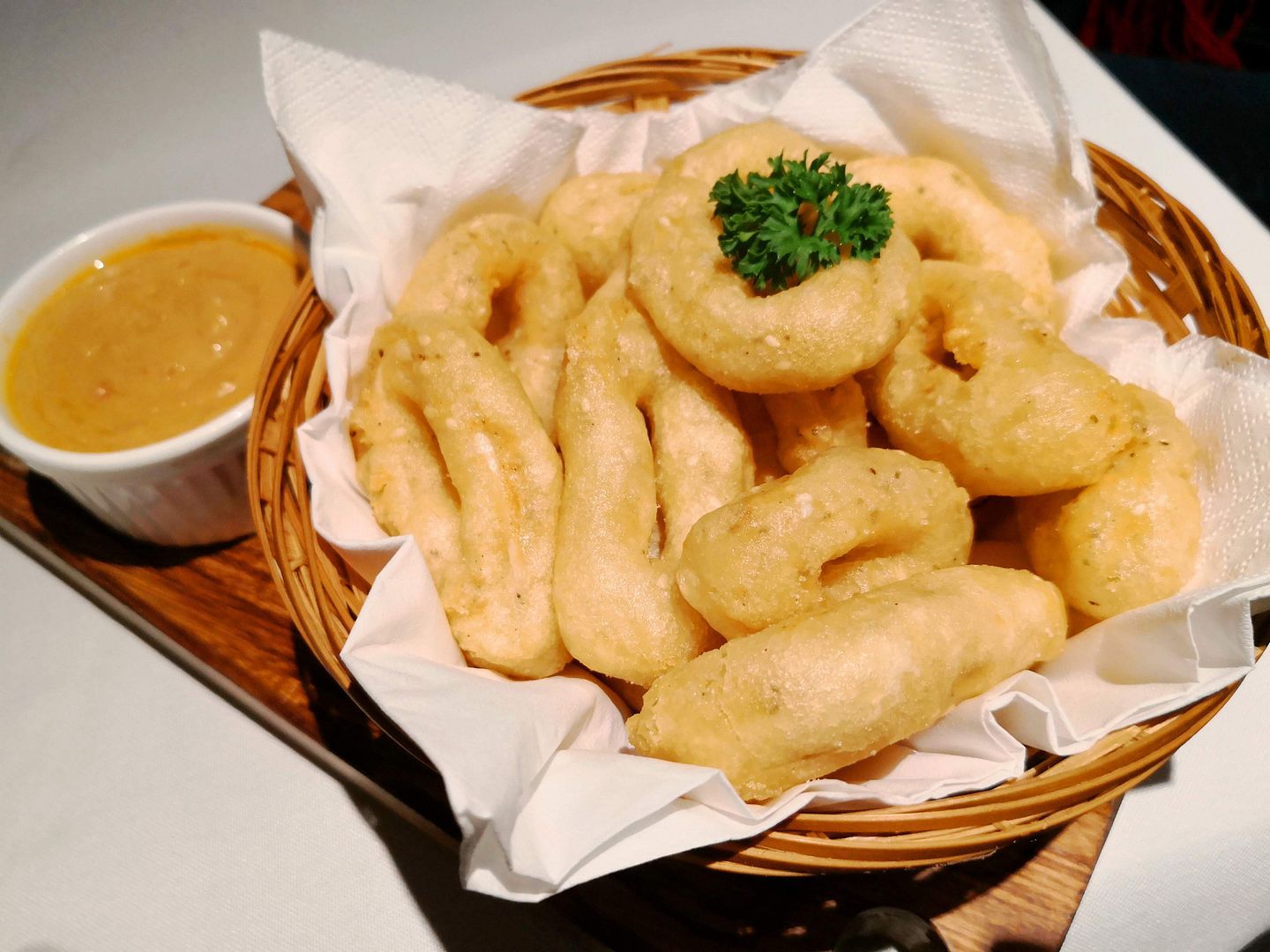 Look at the fluffy batter of these Salted Egg Calamari, no doubt a popular bar snack. It's paired with a creamy umami salted egg sauce that's rather addictive. A tip to avoid gluten? Strip the batter (some of you might cry, but I rather not deal with the consequences hehe) and get to the perfectly cooked calamari under.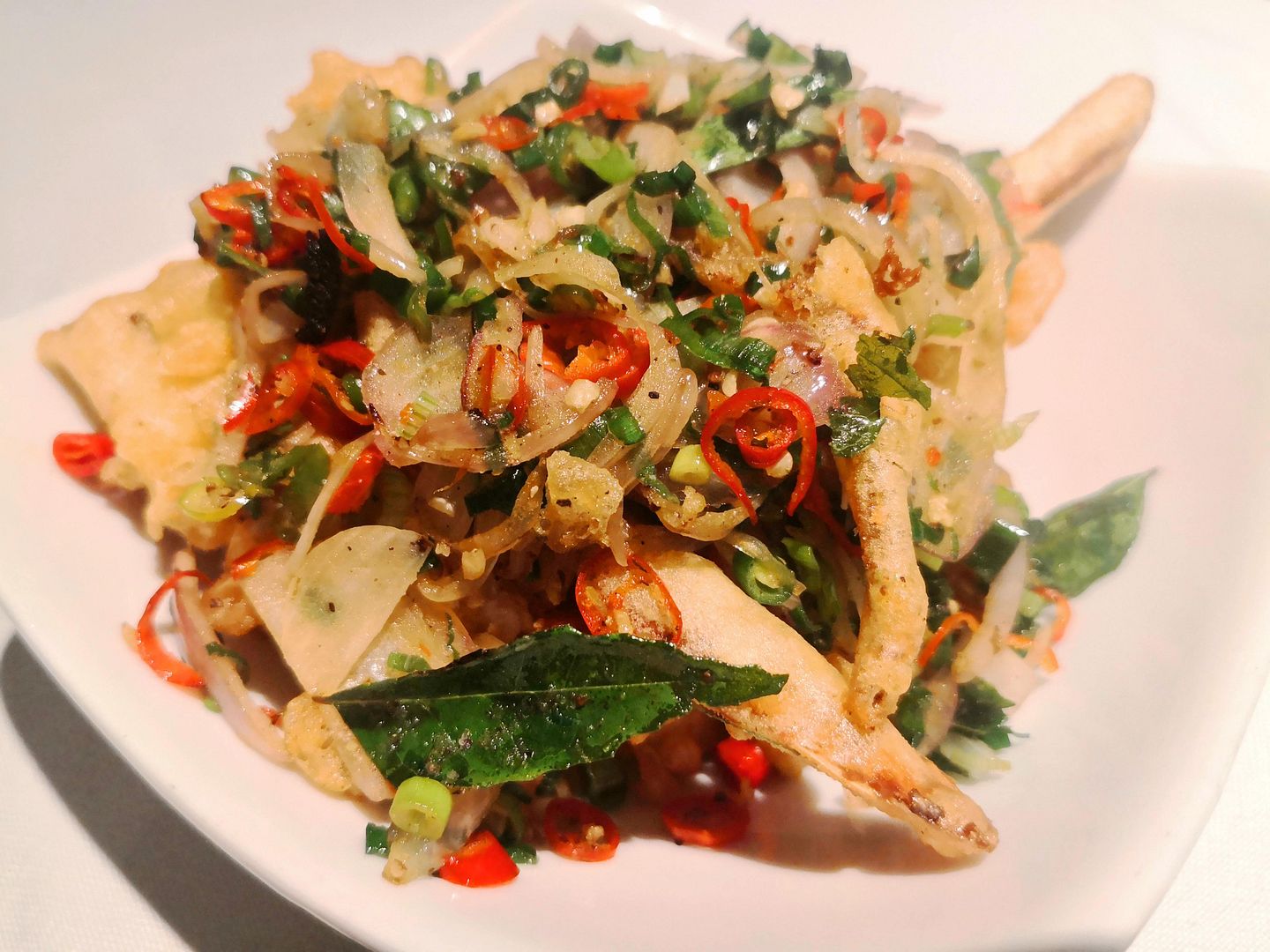 A more localised snack would be the Crab Waugh, pieces of soft shell crab battered and fried then seasoned with salt, pepper, curry leaves and some extra potent chilli padi.
Well, after picking and choosing bits I could eat from the appetiser, I was happy to finally see a legit low carb dish. This would become the highlight of the night for me.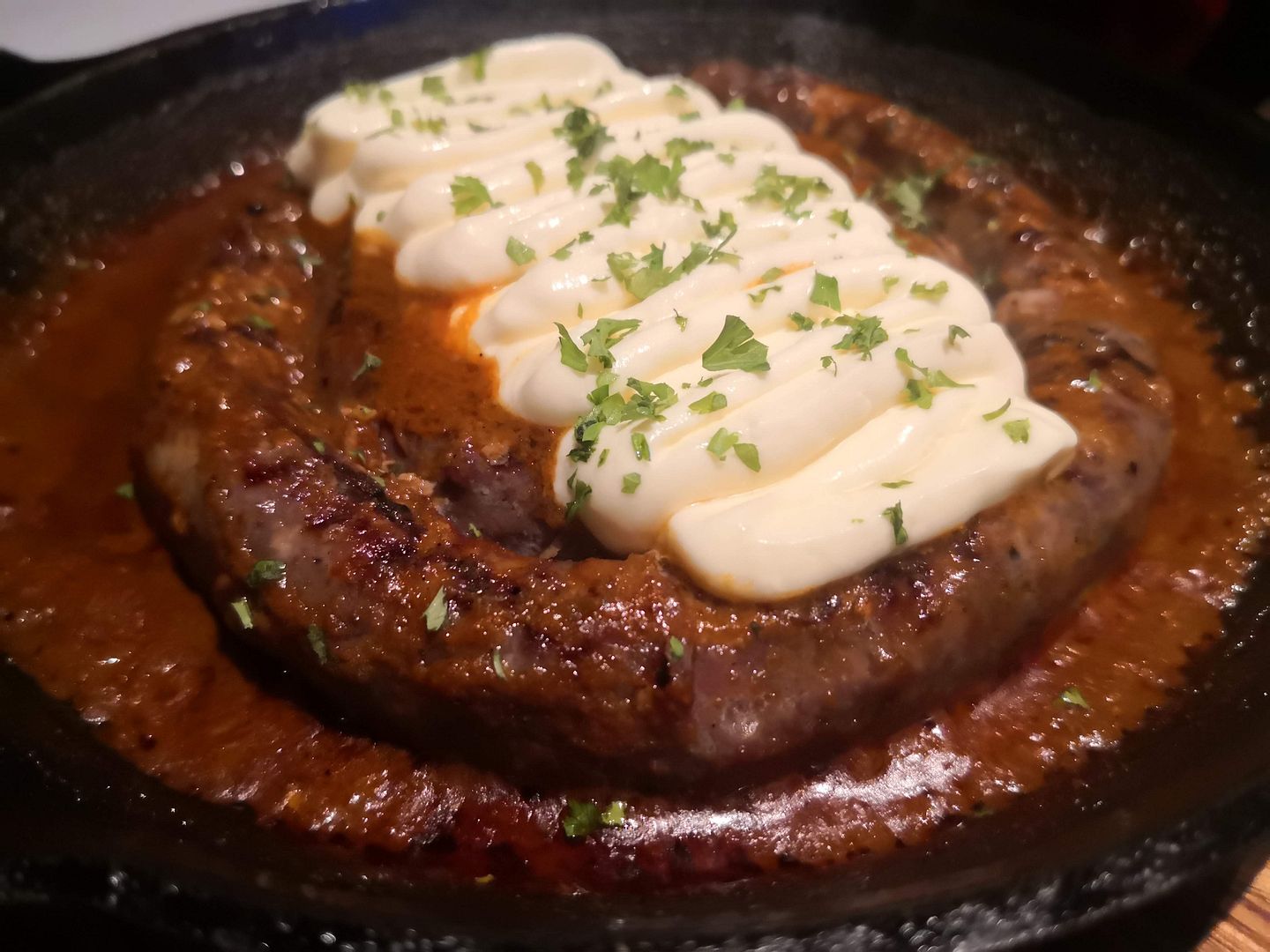 I don't know much about South African cuisine but if everything is meat-heavy like this then I approve whole-heartedly! This carnivorous delight is called Springbok Boerewors, a full 500g Beef Sausage curled up like a snail, served in a robust curry sauce and topped with a creamy sauce. I ate a little too much of this.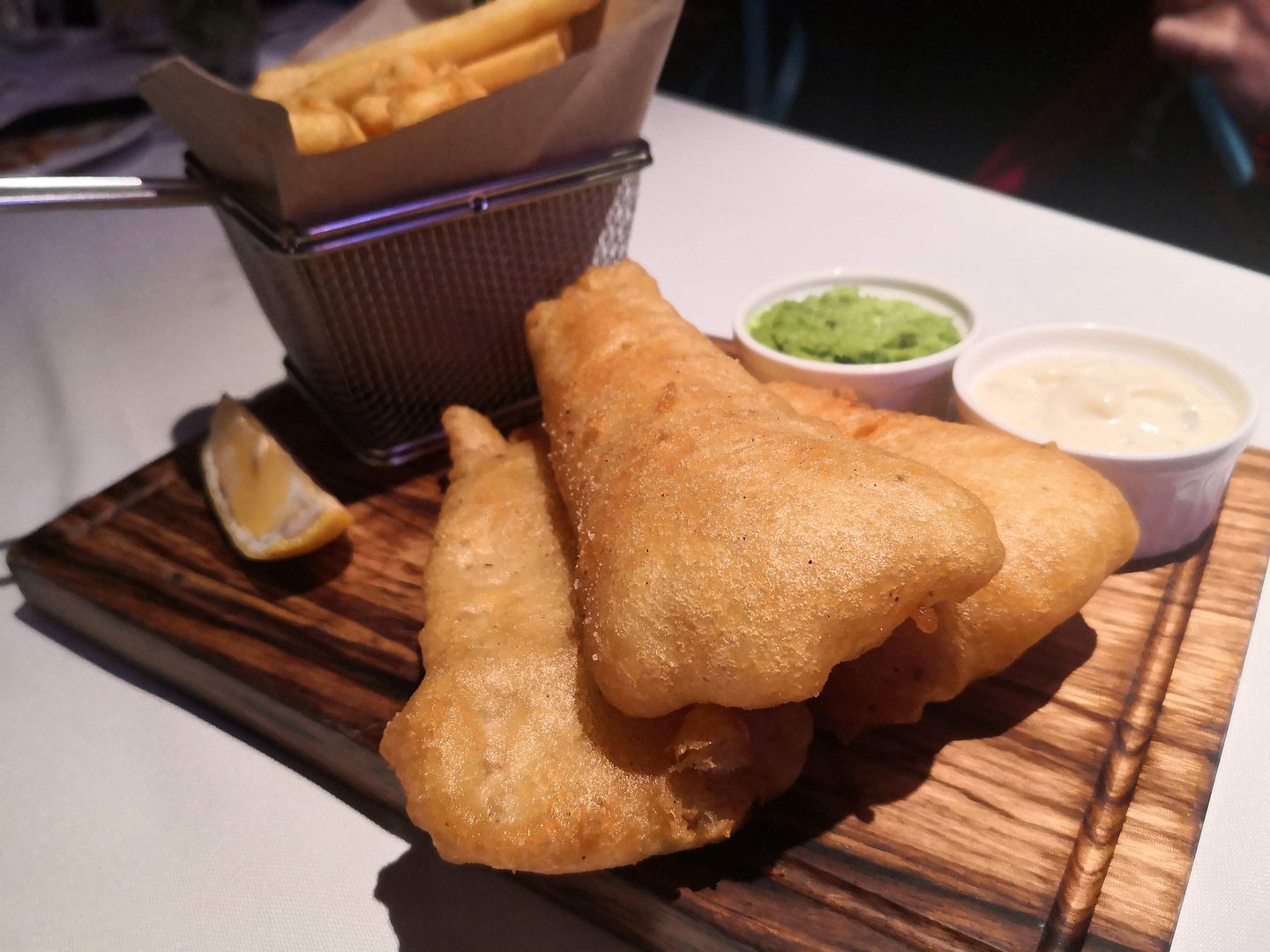 Obviously, we couldn't leave out British's national dish. The Cod and chips here are served with the traditional mushy peas too. And the fish is beer-battered hence the fluffy "case". Note that the usual serving is just 2 instead of 3. How to make it low-carb? Again, strip the batter and you'll find wonderfully soft and melt-in-your-mouth cod of superb quality.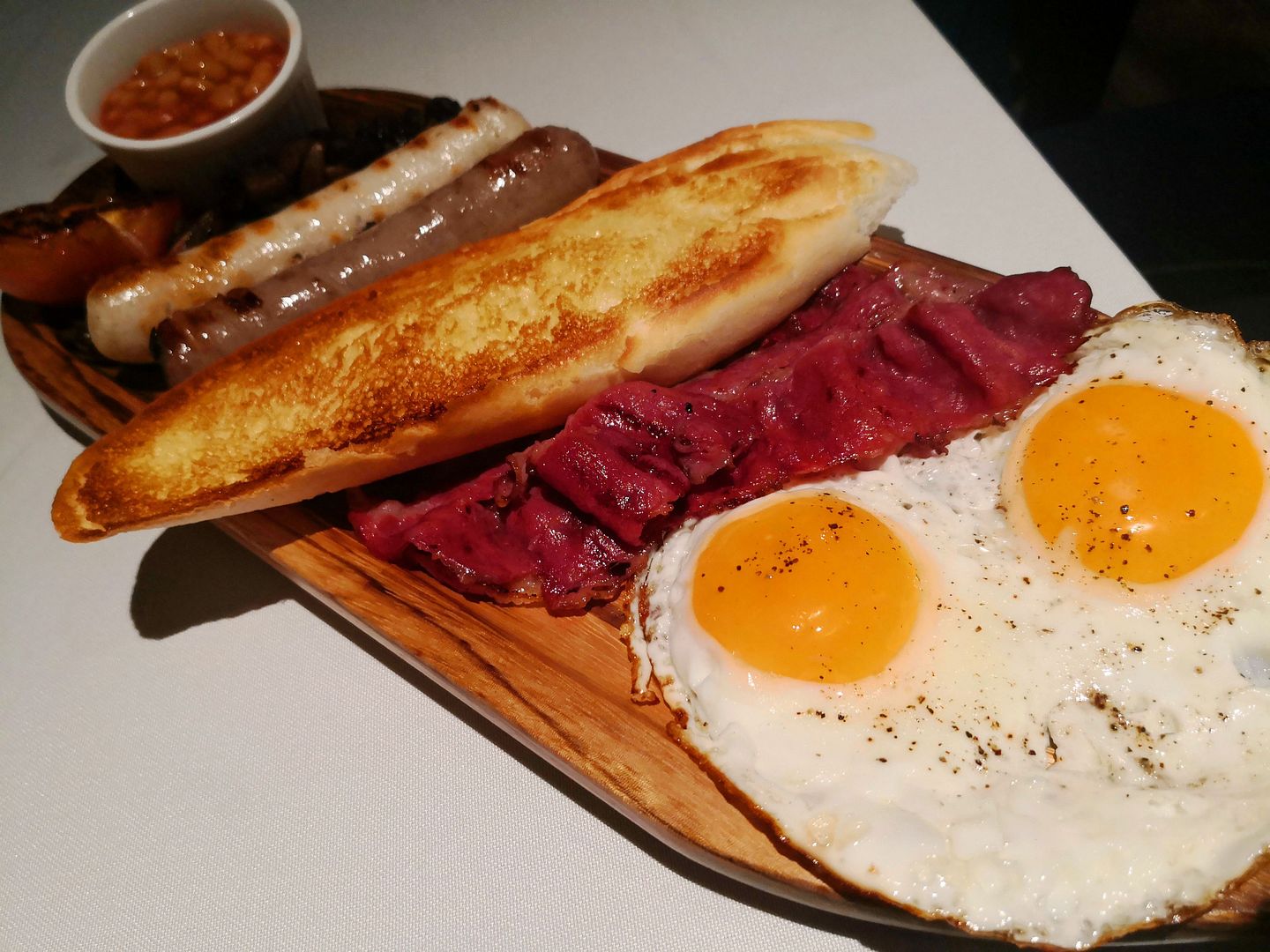 There's nothing wrong with ordering a Full English Breakfast for dinner. Especially when it's packed with good fat and delicious meat. Skip the bread and beans to keep the carbs low, and it would still be super filling.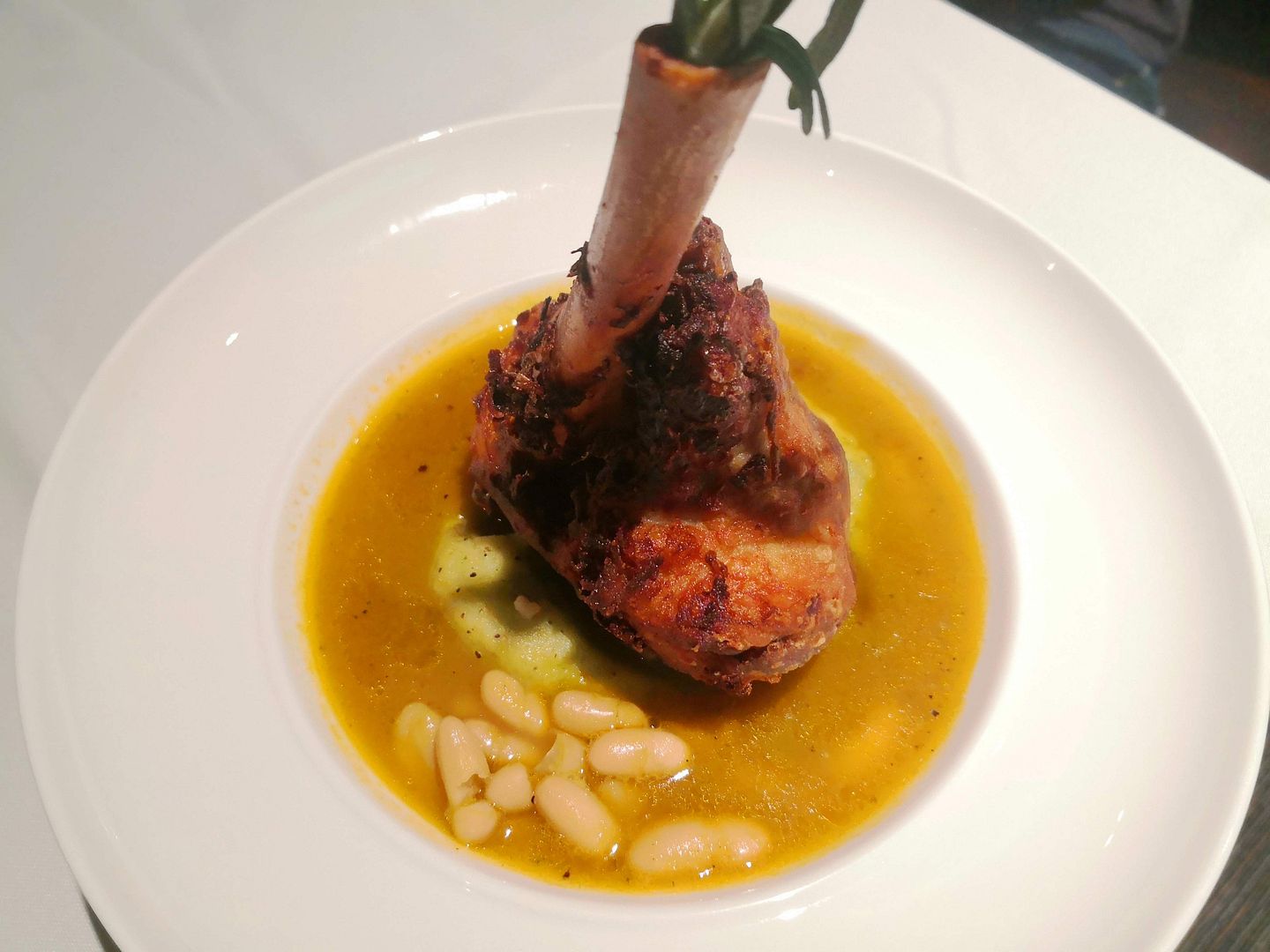 I've never seen a crispy Lamb Shank before and was worried it would be dry and tough. Delighted to see it wasn't the case! This would be great for sharing as the shank does come with a healthy serving of meat.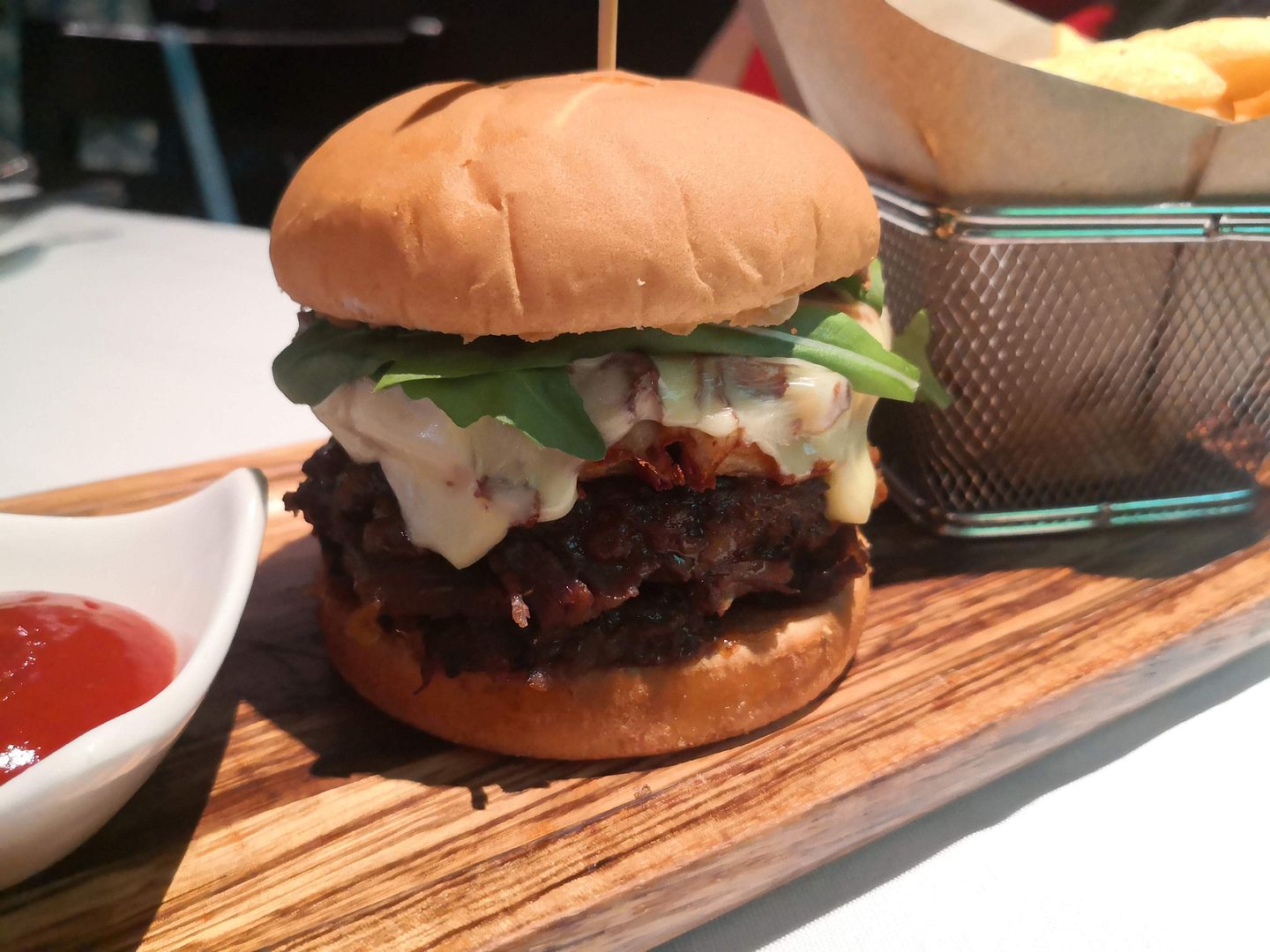 We also shared a Beef Rib Burger. Instead of a regular beef patty, here we have soft braised beef short rib topped with some mac-n-cheese (!! too bad I can't eat that). I had a little bit of the beef and happy to report that it was super tender with a good depth of flavours.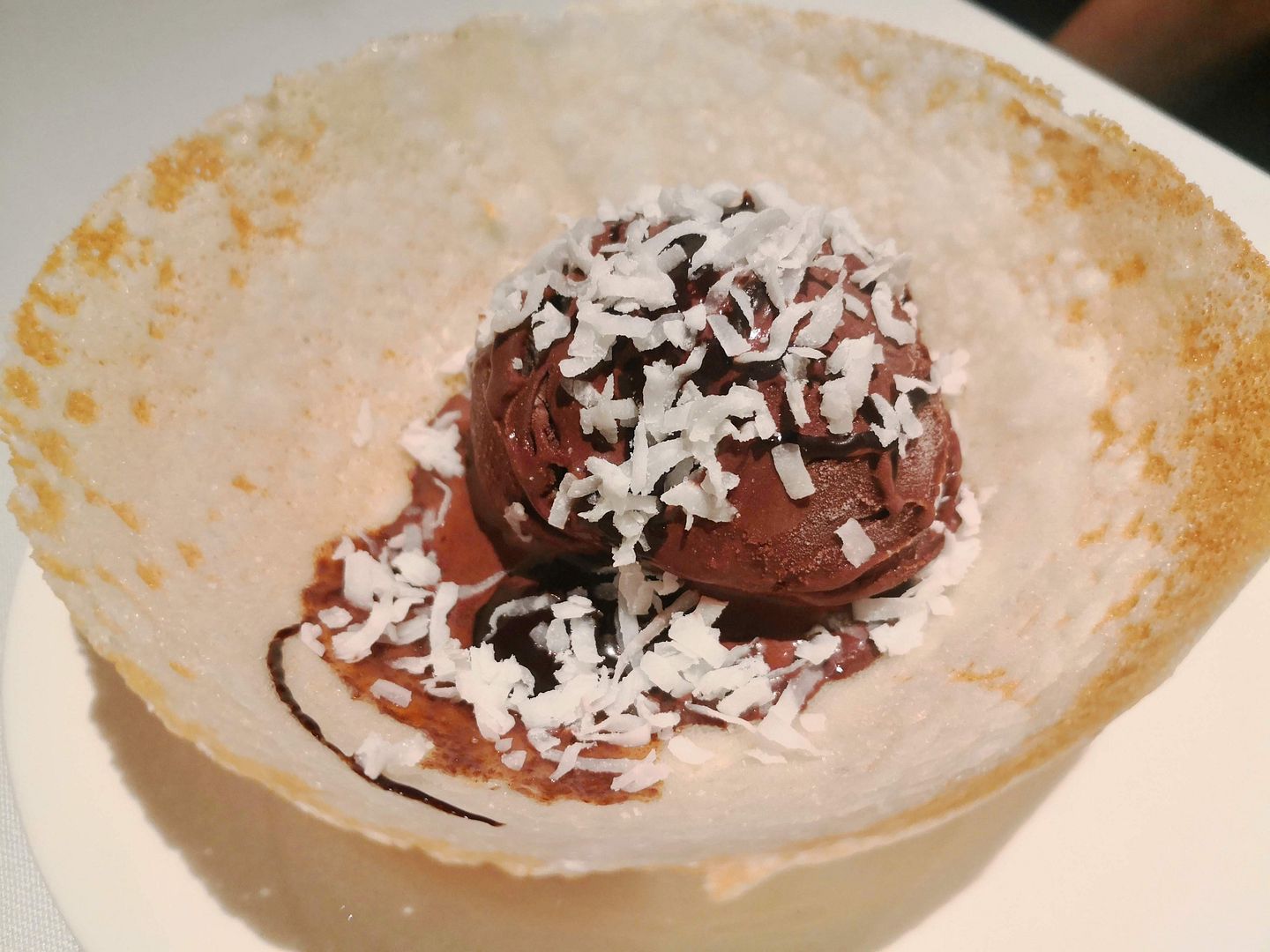 Appam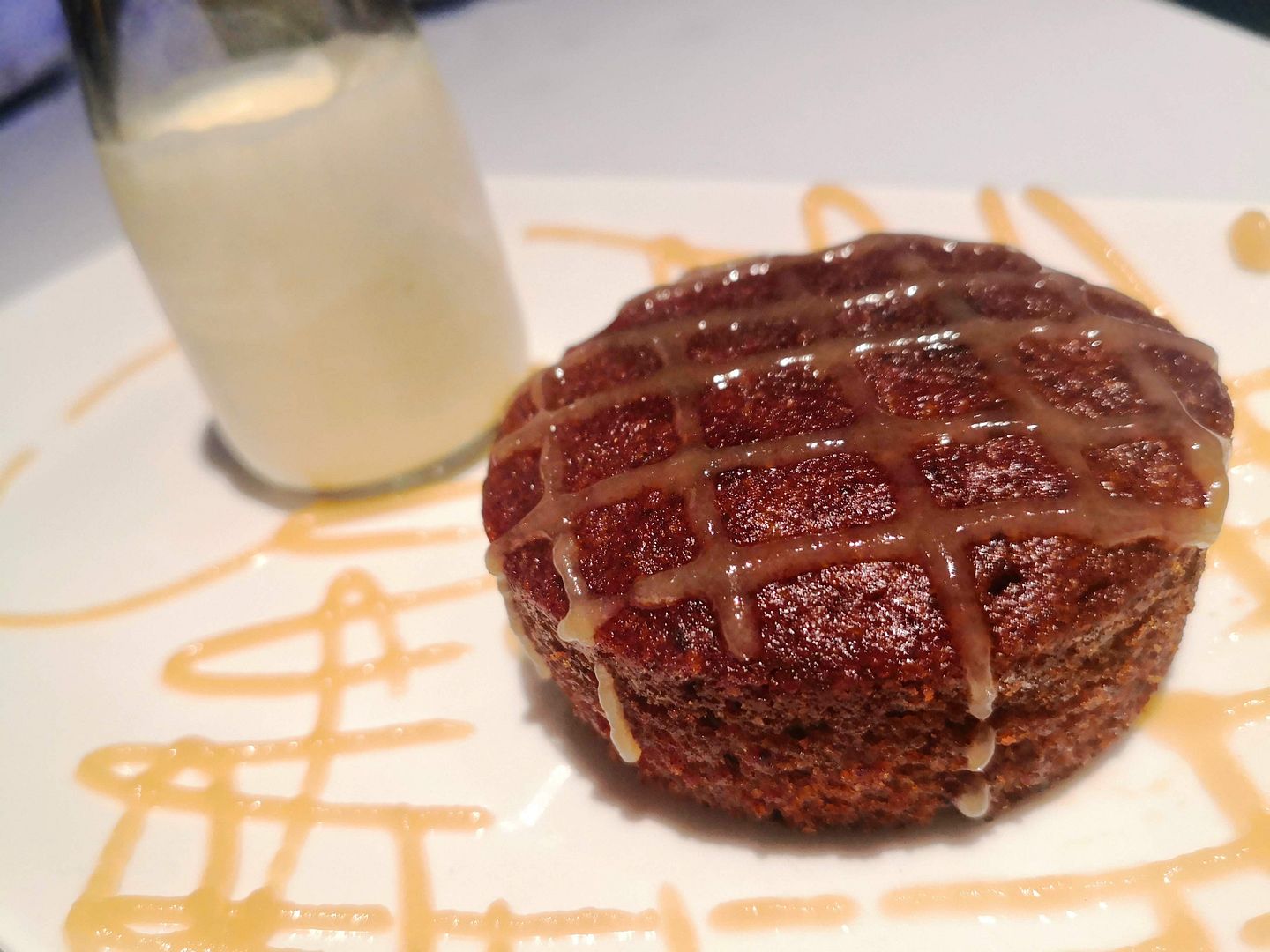 So my dining peers ended our meal with a couple of desserts: The Sri Lankan Appam, crisp fermented rice flour pancake (at least it is gluten-free) served with chocolate ice cream and the more traditional British Sticky Date Pudding.
We then adjourned to the bar, where they shooked up a few of their signature cocktails.
From Left: Whisky Sour (very competent version), Dickie Bird (Monkey 47 sloe gin,Campari. Yorkshire Tea syrup, apple and lemon juice), The Record Breaker (Beefeater, Elderflower, honey-infused beer, fresh grapes, pineapple juice), The Light Bowler (A new creation with Raspberry syrup, extract of fresh rosemary, gin, sugar, lemon and egg white, angostura bitters), Somerset (Gin and tonic but with Apple juice, organic apple cider vinegar and cinnamon syrup, apple pie in a glass).
Not fond of sugary cocktails? Don't fret, there are over 25 types of gin in Sticky Wicket. I was especially pleased to hear that the house pour (Beefeater) here is priced at only RM9.80 during Happy Hour (noon to 7pm daily, all day Sunday). That would keep any low-carber happy (or anyone really), as long as you skip the tonic for zero-carb.
For the serious Gin-lover, there are also 2 tiers of Gin package here. Regular (Beefeater, Ungava, Opihr, The London, Boodles, Tanqueray, Roku Gin and West Winds) at RM50++ for 3, or RM95++ for 5. And for the more premium Gin (Rutte, St George Spirits, Bitter Truth, Hendrick's, The Botanist, Gin Mare, Poli 1898 and Citadelle), RM75++ for 3 and RM120++ for 5. Head over to their website for more information.
Thank you so much for your hospitality!
The Sticky Wicket (pork-free)
34 Jalan Medan Setia 2
Plaza Damansara, Damansara Heights
Kuala Lumpur
Telephone
+603-2011 5378
Opening Hours
Monday to Thursday: Noon to 2am
Friday: Noon to 3am
Saturday: 9am to 2am
Sunday: 9am to 1am